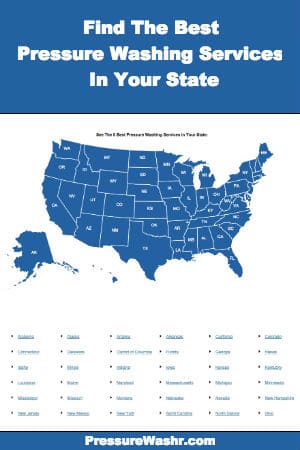 Three weeks ago the best pressure washing services in the 14 most populated states was released.
Here are the next 11 to complete our recommendation for the 25 most populated US states.
Each state page includes the best power washing contractor in each of the 5 most populated city centres. To decide on the best we carefully researched:
Company websites
Third party review sites
Industry association registry lists
And when information was not available we reached out via email.
Rest easy knowing that if you live in one of the below states you won't have to spend hours looking which pressure washing service to hire.
Also Read: 5 Spring Cleaning Projects Made Fun and Easy With a Pressure Washer
In order of population, here are the state pages:
If you live in another state then check out the state pressure washing contractor map.