Making dirty things clean is oddly satisfying.
Agree?
I find almost nothing more satisfying than pressure washing really really dirty surfaces clean with high pressure water. Seeing the dirt get blasted away is just great.
So for the purposes of getting you to agree with me I've put together 15 amazing examples to show you the true satisfaction power washing can give.
Without further ado, here are the 15 pictures:
1. Check out how much better this car's gas cap area looks after being pressure cleaned.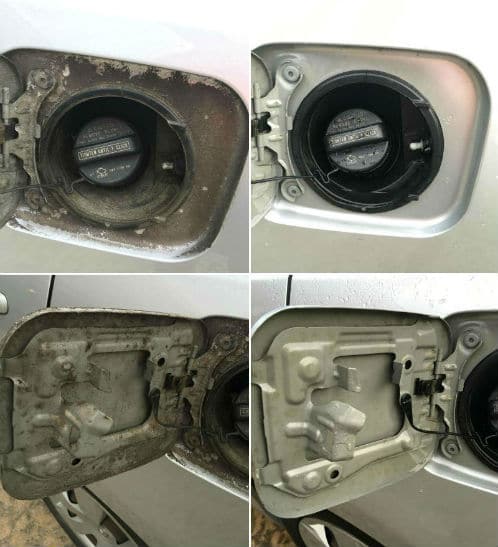 2. Take a look at this trailer dirty and then clean. Very nice.

3. Don't you just love the contrast of the clean yellow and dirty black mud?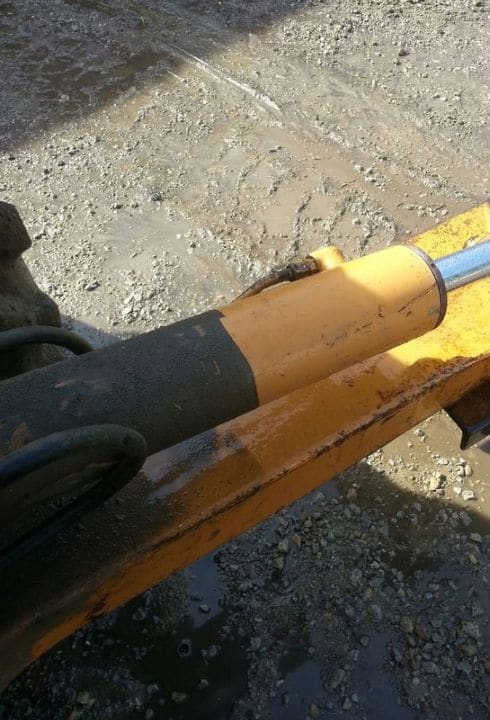 4. Quite the long driveway… Gunna look brand new in no time.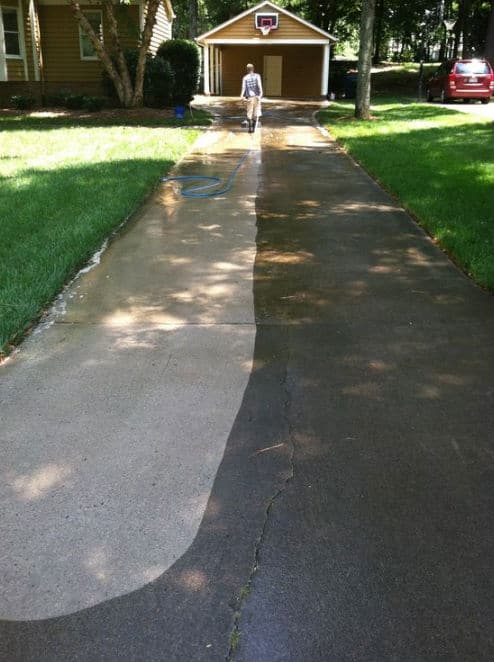 Here's how to pressure wash your concrete driveway.
5. Another example of something looking old and crap just because it's dirty. The clean version of the trailer looks like a million bucks.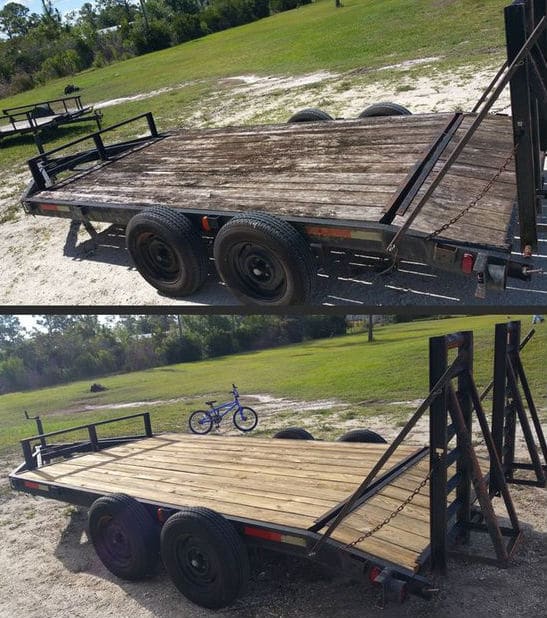 6. Pools get really nasty. Pressure cleaning is the best option for cleaning them with ease.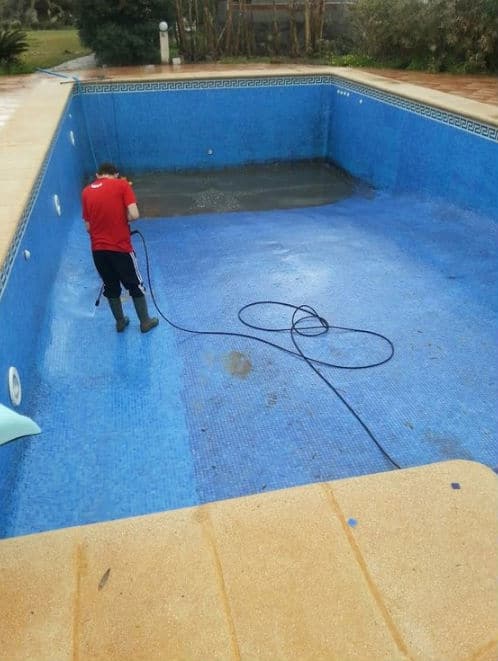 Here's how to pressure wash your pool.
7. Just a red go-kart looking awesome again.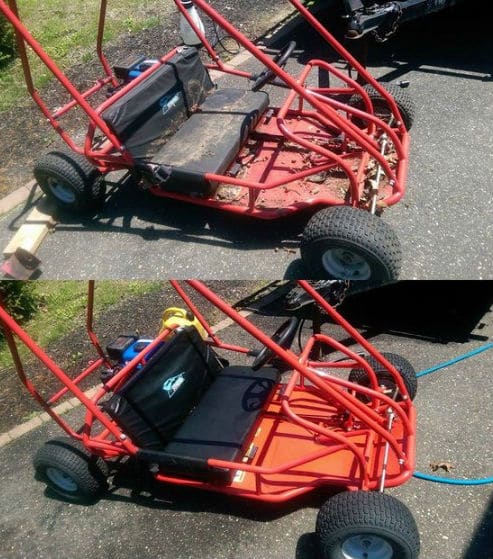 8. This brick wall got pretty gross, didn't it? Nothing a little power washing can't handle.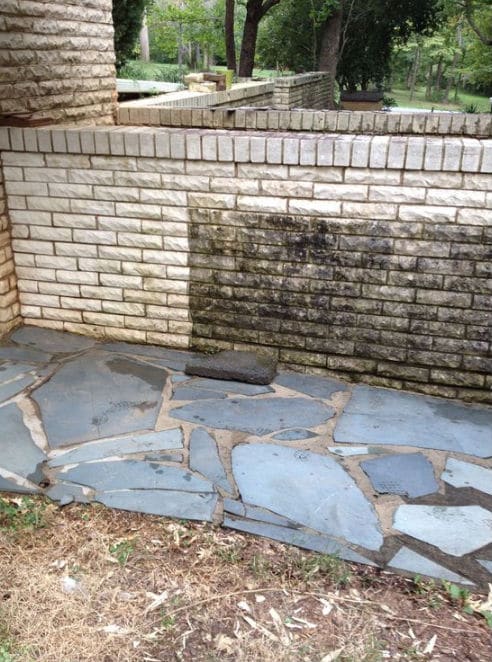 9. Clean wood is so darn beautiful .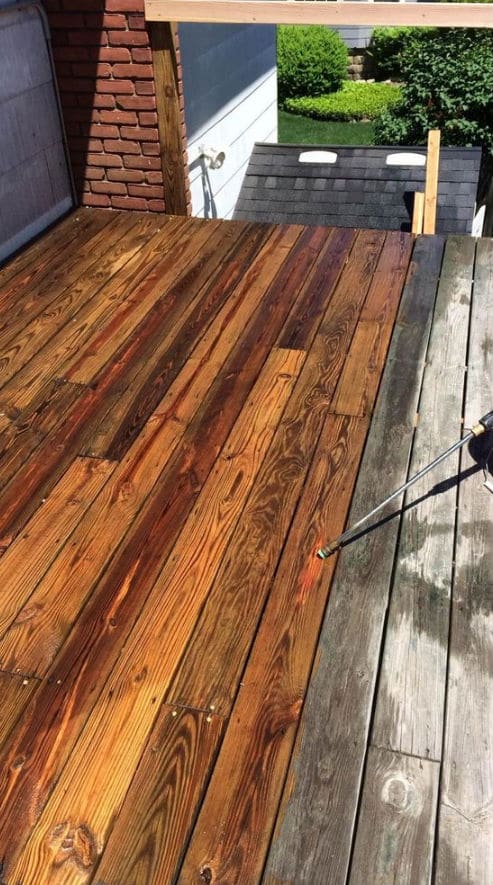 Here's how to pressure wash your wood deck.
10. I once spent 2 hours cleaning my work truck by hand. A pressure washer does the job in 10 minutes.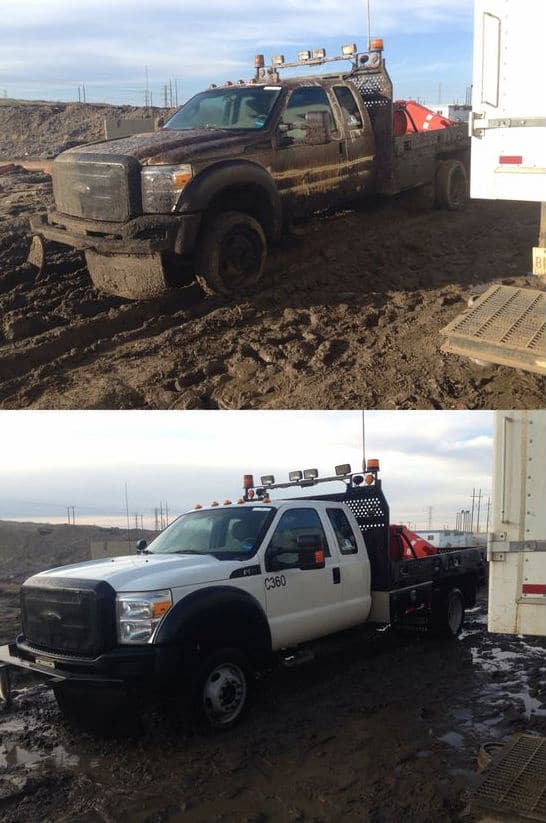 Here's how to pressure wash your truck or car.
11. Kitchen exhaust hoods can get very nasty and nothing cleans them easier than a hot water power washer.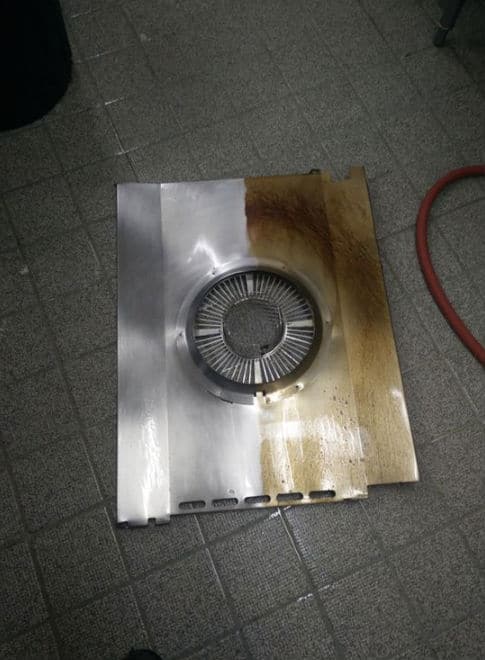 Check out the best hot water pressure washers here.
12. This guys job would be much easier with a surface cleaner pressure washer attachment.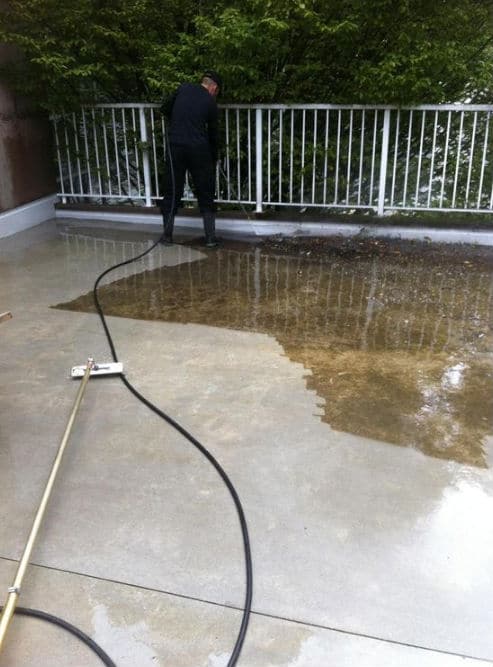 Here are the best pressure washer attachments.
13. Another shot of pressure cleaning wood.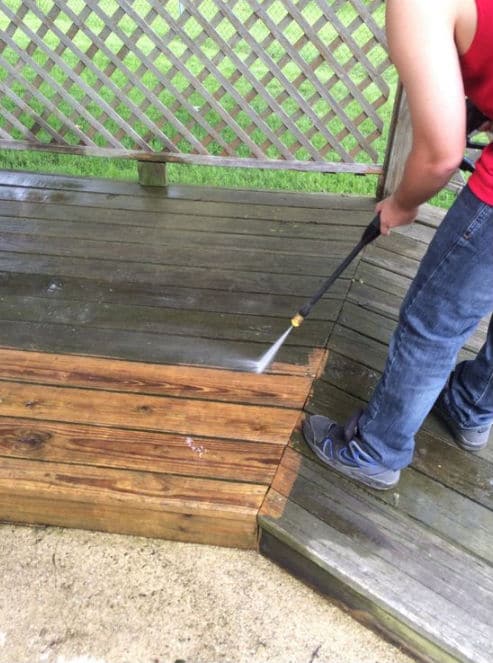 14. The dirty side looks really slippery.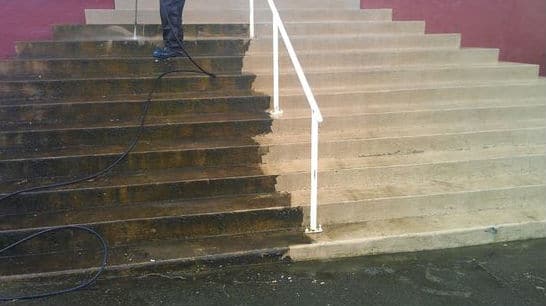 15. It shines.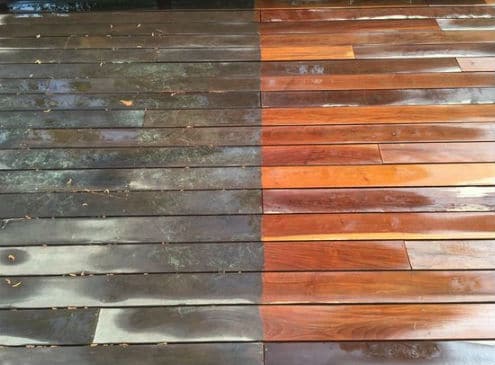 Yeah, so there you go.
Want to do the same?
Check out the 7 best power washers for around your home.
---
More from PressureWashr
By now, you have probably heard about the three r's (reduce, reuse, and recycle) that represent the foundation of preserving…