Did you love taking things apart as a kid?
Yeah? (I loved it, too)
When did you last take a machine apart just because you could?
Two years ago? Not since you were a kid? Well, we got you covered…
…Here you'll get to see a disassembled AR Blue Clean brand electric pressure washer with its 144 parts organized neatly.
Here's what the AR Blue Clean pressure cleaner looks like put together:
[If you want to try pressure washing, you can see all AR's product line here]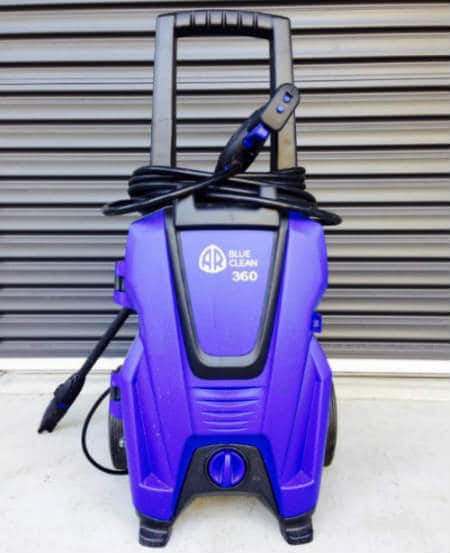 And here's what it looks like taken apart, with its 144 parts organized neatly (click to make bigger):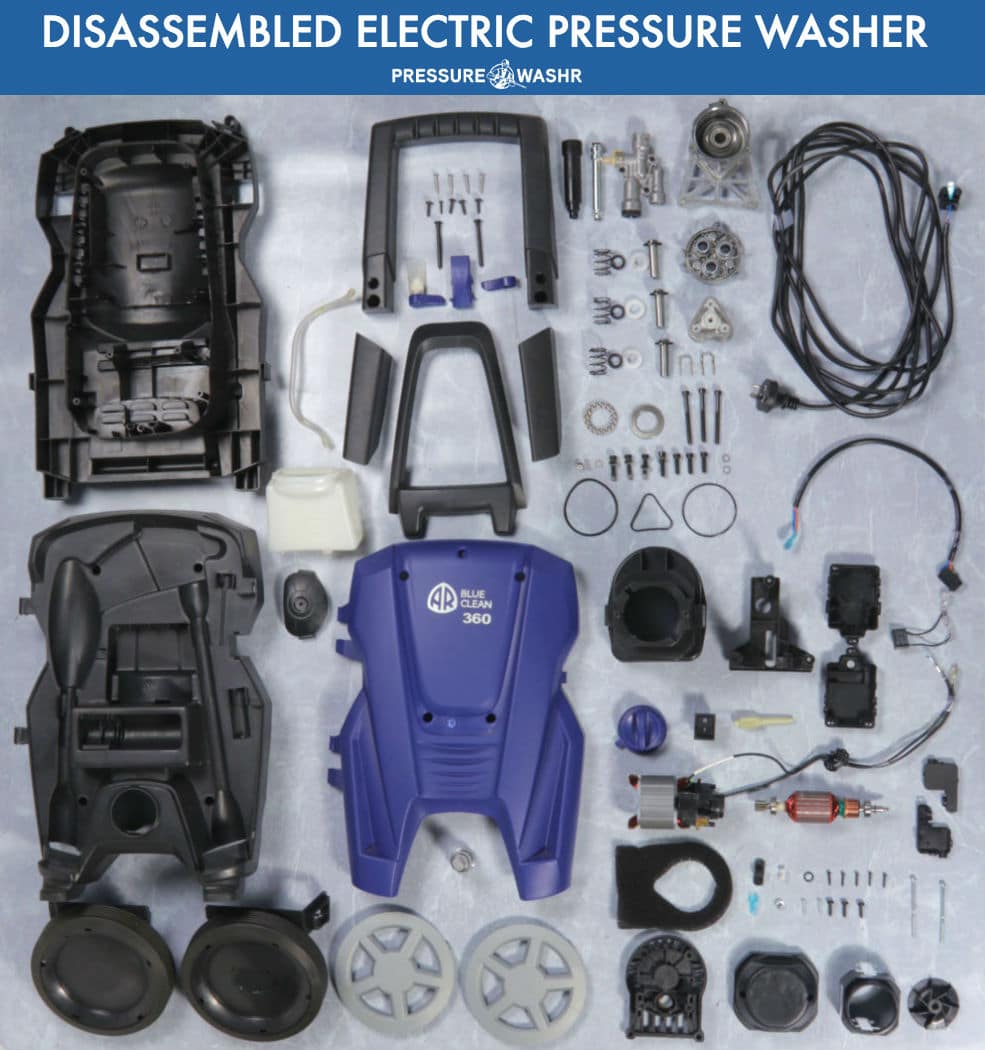 This pic shows where the pump and motor parts are: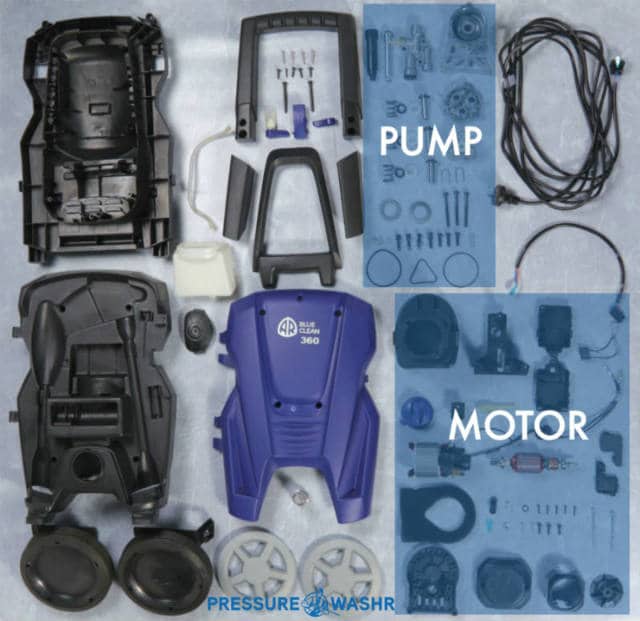 What do you think?
Is 144 parts more or less than you thought it would have?
My big surprise was how few bolts were used and how much plastic clip-in fastening was.
Taking the entire pressure washer apart took me around 2 hours because there was lots of fiddling getting the pump and motor apart as I didn't want to break anything.
Behind The Scenes
Let's take a look at some more pics from the disassembly and photo shoot.
Here's what the AR looks like with the front open: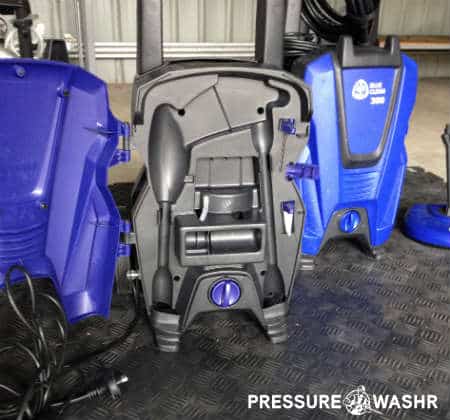 And with the entire casing off showing the internals: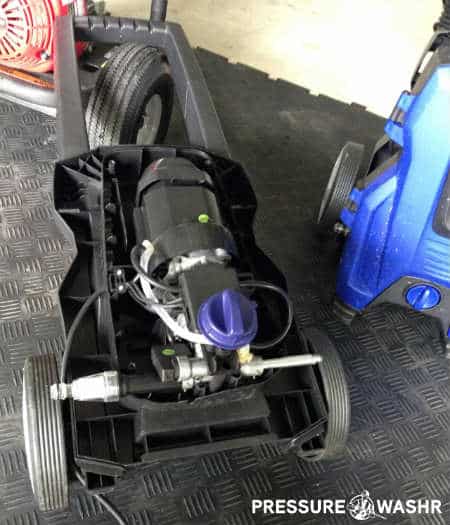 I disassembled it with a screwdriver, needle nose pliers and wrenches and then spent time organizing it neatly on flooring I had bought: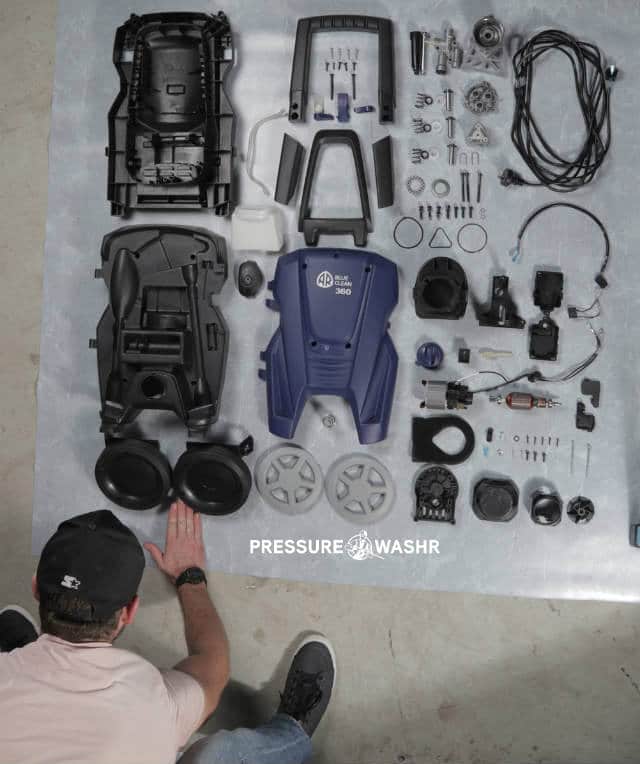 Here's the camera setup.
I had a friend come over with his DSLR camera and some lightning equipment. The disassembled pressure washer was in the PressureWashr test facility and we needed to find a way to get a proper birds-eye view picture. Here's the camera setup we ended up with. It's a piece of a tripod hung from the shed purlins: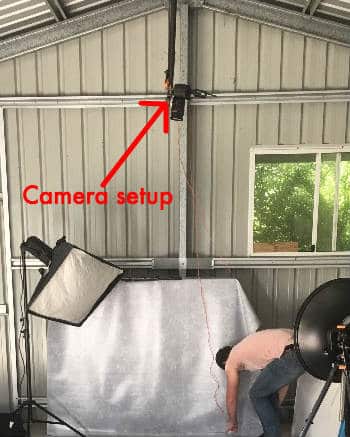 And here's a better view of the lighting setup.
The white boards reflected the flashes to increase brightness and try and reduce shadows: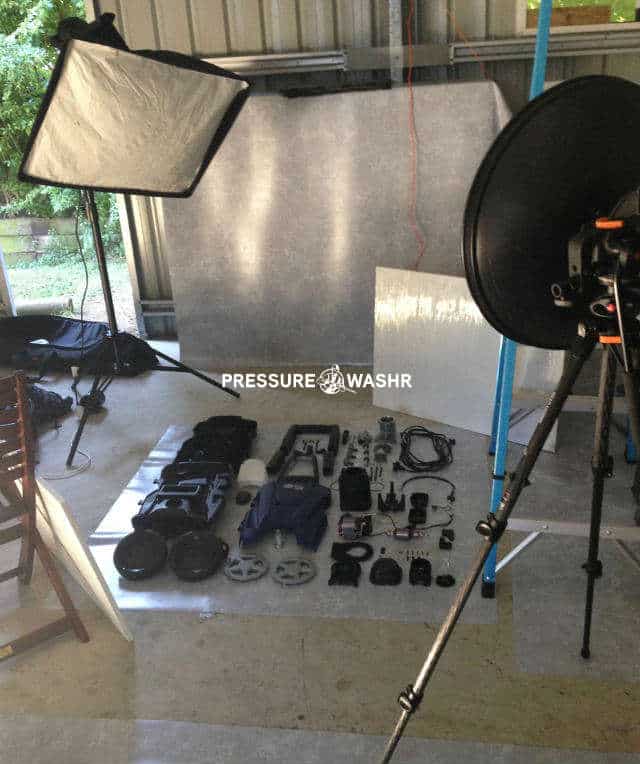 Do you like this type of thing?
Would you like to see a gasoline engine powered pressure washer taken apart?
How many parts do you think it would have?
Well… Stay tuned because the disassembly has already happened and will be sharing the images shortly.
Update: Here is the gas pressure washer teardown (Briggs & Stratton)
Sources
pressurewashr.com original AR photo.
---
More from PressureWashr
By now, you have probably heard about the three r's (reduce, reuse, and recycle) that represent the foundation of preserving…