In July we shared an image of a disassembled electric pressure washer with its parts organized neatly.
It got 18,057 views in 1 day after making it to the top of the r/knolling forum on reddit.com.
People loved it and were asking for more…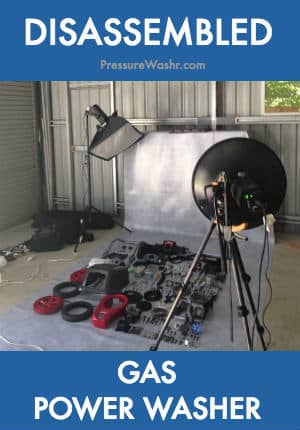 …Since posting the article 4 weeks ago we received 52 emails asking for a gas pressure washer teardown.
So of course we'll deliver that for you today – you'll see the completed teardown below.
Take a look:
Here's a Briggs and Stratton gas pressure washer disassembled with it's 319 parts organized neatly (click image to make bigger):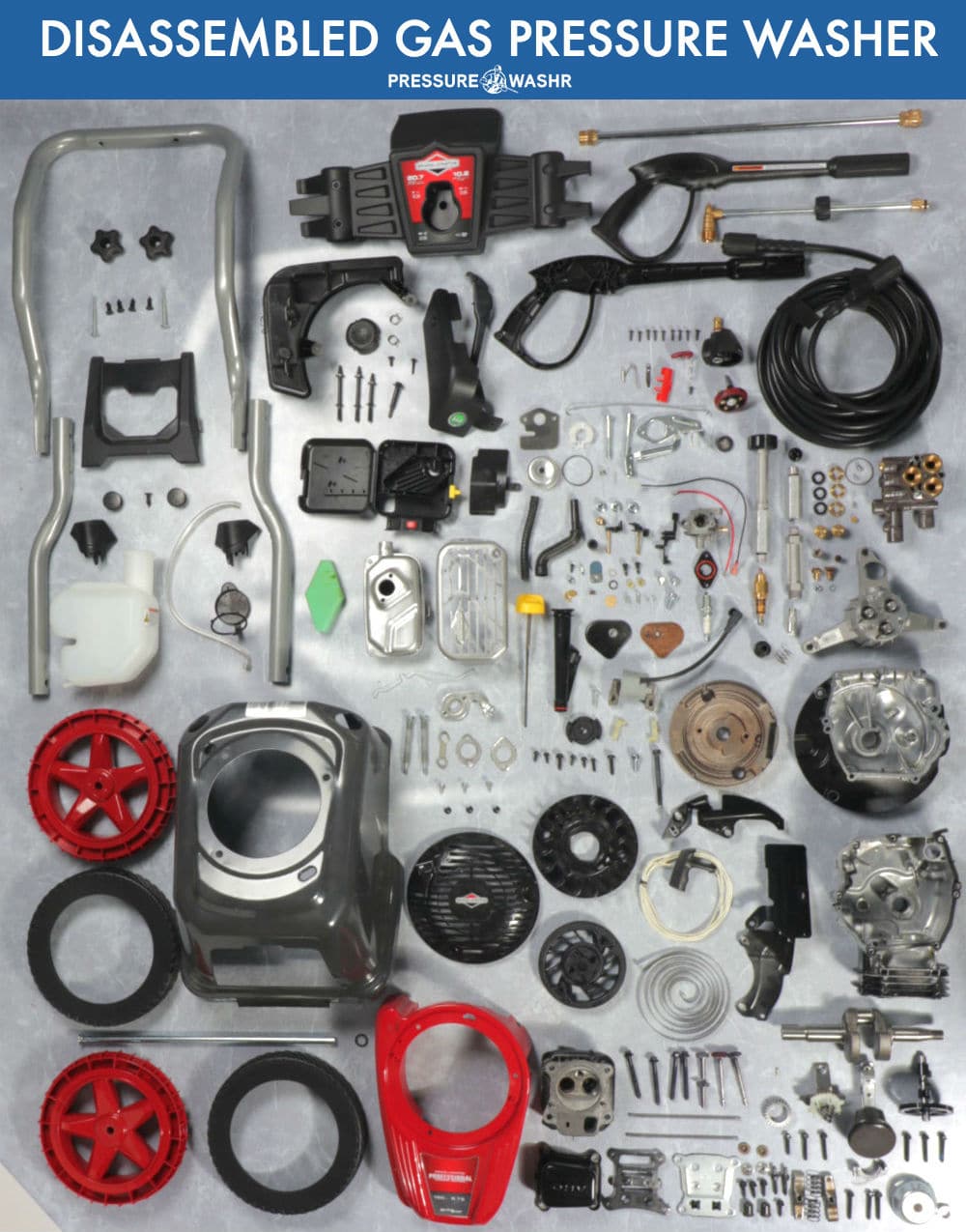 Here's what it looks like put together: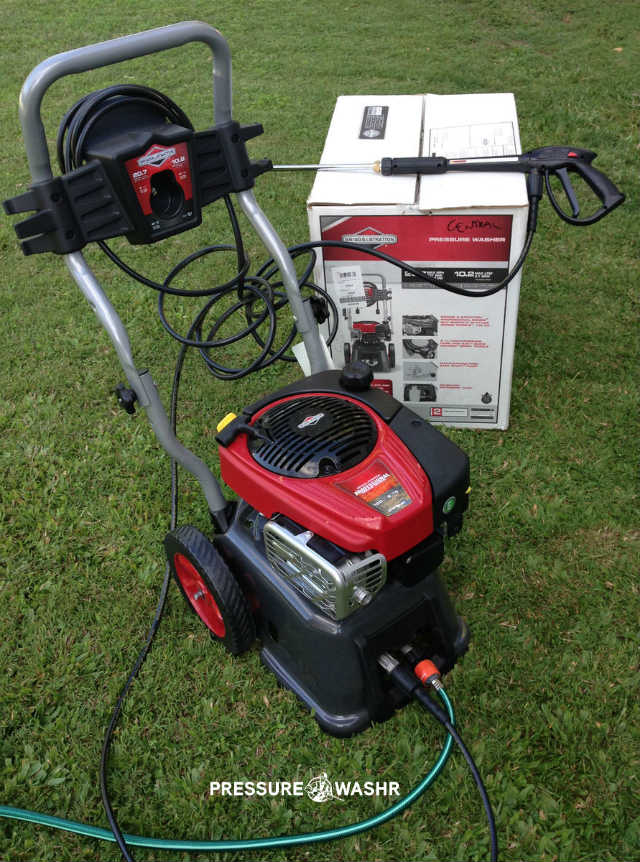 Find prices for Briggs & Stratton pressure washers on Amazon. Now on to the teardown…
How long did it take to teardown?
Start to finish it took 8 hours to teardown and 1 hour to setup neatly for pictures.
I ran into some problems with the crankshaft bolts and needed to buy special sockets for rounded bolts.
I also messed up and rounded one of the pump valve block fasteners and needed to cut it off.
It was my first full gas pressure washer teardown… The second teardown would be completed in less than 4 hours, most likely.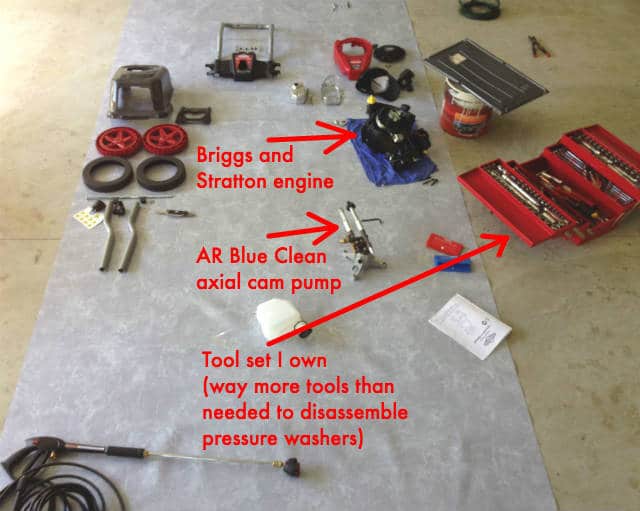 What are all the parts in the image? Where are the pump parts?
In this image I've highlighted the engine and pump parts. The engine has lots of parts.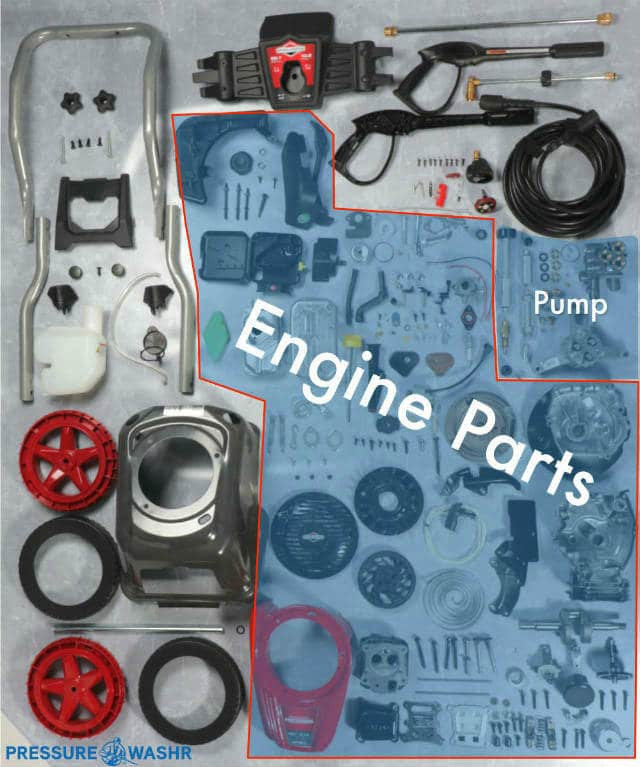 How did you take the picture?
Take a look behind the scenes: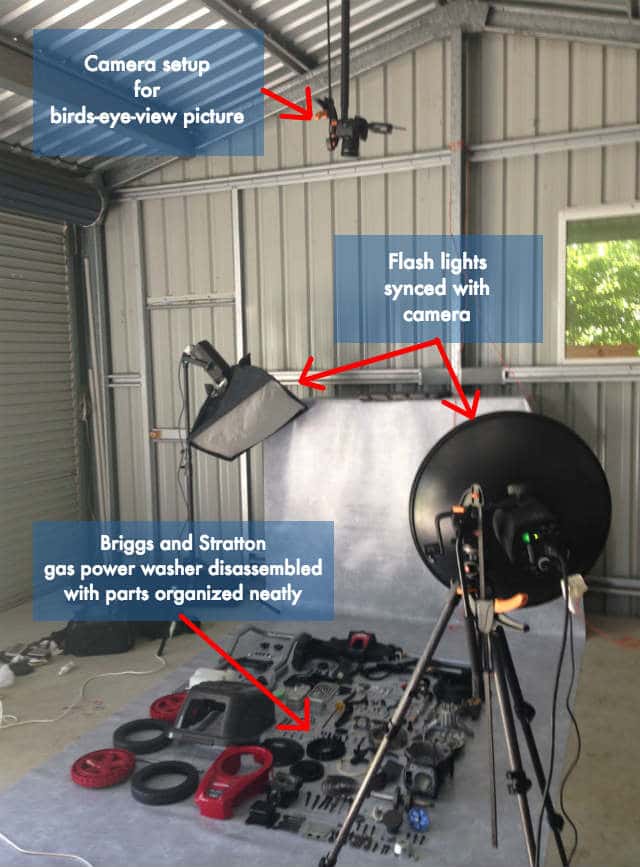 What did the disassembled electric pressure washer look like?
Here is the electric and gas machine parts side-by-side (click to make bigger):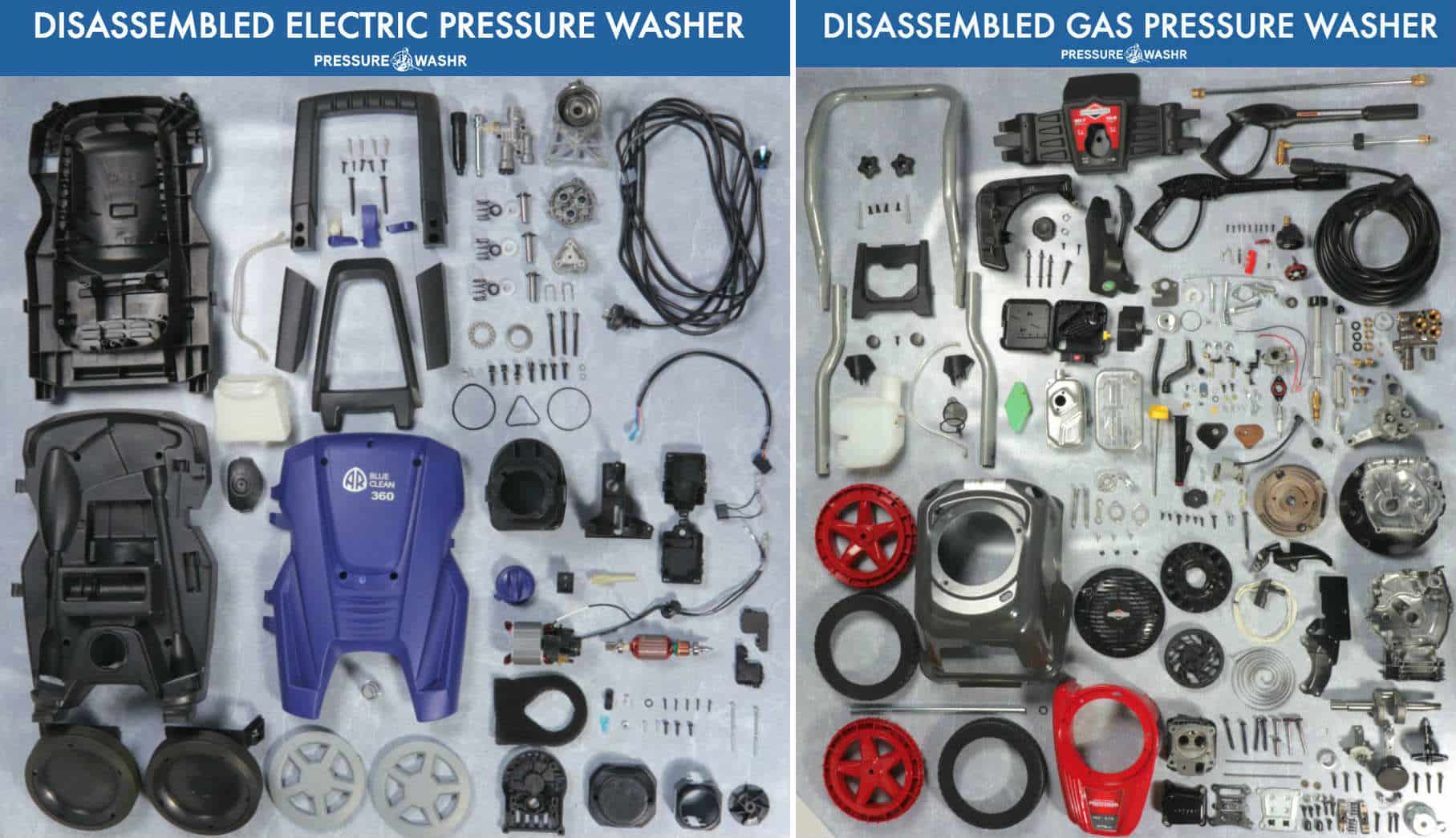 Sources
---
More from PressureWashr
By now, you have probably heard about the three r's (reduce, reuse, and recycle) that represent the foundation of preserving…