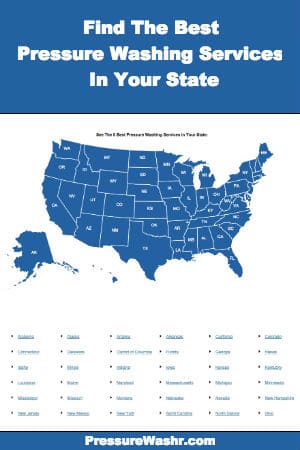 We have already released the best pressure washer services in the 5 most populated areas of the 35 highest population states.
And we have heard from many people (from Florida to Texas to Oregon) that those recommendations have helped get quality pressure washing jobs completed without fuss or hassle.
So after many many MANY hours of research we are ready to give you a bunch more recommendations for pressure washing companies.
See here:
And today (now), we are finally releasing another 12:
These recommendations take a ton of time and effort to put together. We hope you find value in using them in case you don't want to purchase one of the top pressure washers to do the work yourself.