Turn one of our tool brand behemoth graphics into a poster for your tool shop, workshop or garage to show your friends what you know.
Precision Tool Repair of Maine has already taken advantage and hanged the poster…
Jason, from Precision Tool Repair, was kind enough to send us some pics.
Take a look: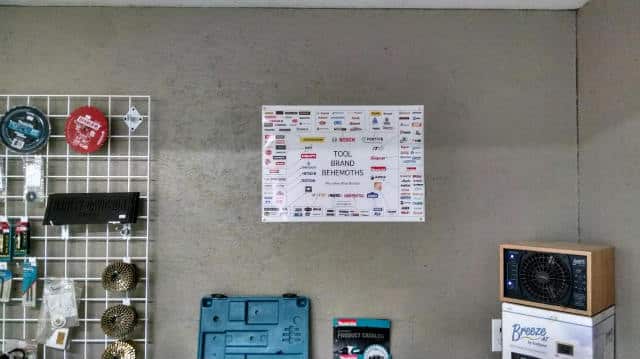 Another view.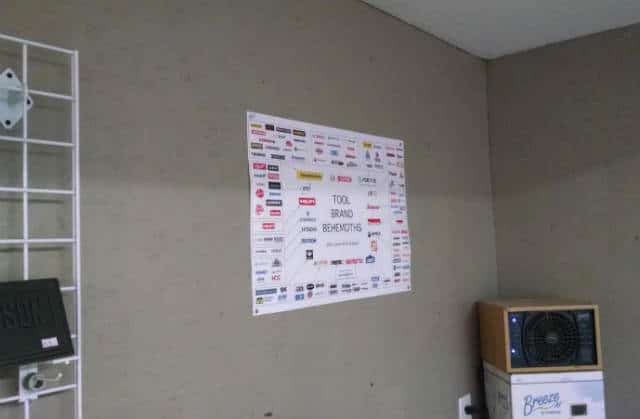 And a close up.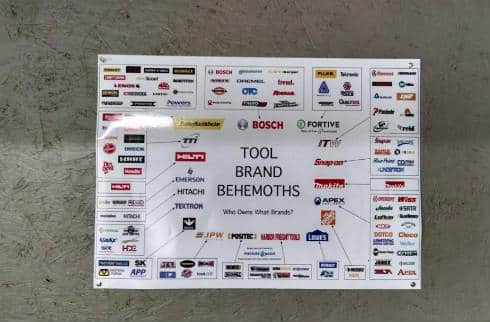 We'd like to offer you free downloads to do the same in your workshop or garage.
How to do it:
There's two posters.
First is the one above showing the parent company's that own all the popular hand and power tool brands.
Second is the one that shows the biggest (in terms of revenue) tool companies that exist.
Here's what the second one looks like: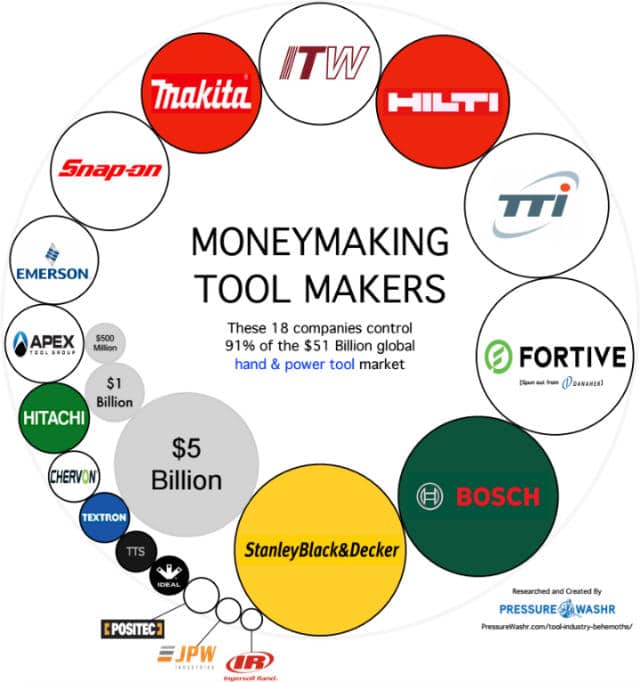 Choose which poster you want and email me to get a large size PDF (or other file type) for you to take to your printer.
Email jamey [at] pressurewashr [dot] com and I'll send you the file within 48 hours. Cheers!
We appreciate you link to the original graphic sharing post if you have a website.
Also, please send us pics of your poster hanging in your garage and we'd love to share it.