10 Little Known Facts About Hotsy Pressure Washer Company
Hotsy is a pressure washer company with a nearly 50 year history of surprising twists and turns.
Hotsy was formed in 1970 when founder Robert L. Cohen bought Slifer Manufacturing and Kanco Tech – two companies involved in making and selling heavy-duty pressure washers.
Cohen was a trucker and saw the amazing potential of power washers to clean large semi-trucks fast.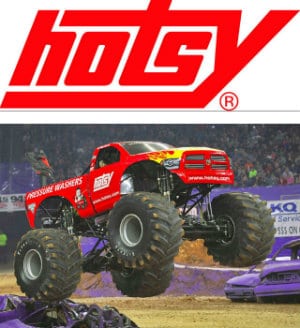 Here's 10 little known facts about Hotsy's history and their pressure washers:
1. Hotsy's name is a play on the words 'Hot-systems'.
In 1970, Hotsy founder Bob Cohen bought Slifer Manufacturing and Kanaco Tech because he realized their hot water pressure washers had huge potential in the truck fleet washing industry. He would know. He was a truck driver at the time. After buying the facilities and expertise of the pressure washer company's hot water systems he decided to change the name to Hotsy.
2. Hotsy's headquarters in the 90s in Colorado Springs were 100% solar powered.
Hotsy Corp is an innovative company that is always pushing the boundaries. They were powering their 30,000 square-foot Colorado headquarters with solar power back in the 90s before solar was trendy.
3. With 160+ independent pressure washer dealers, Hotsy has the largest network of service and sales locations across the USA.
Service. Service. Service.
Here's what makes Hotsy so special.
When you buy a Hotsy from you local Hotsy dealer you enter into a relationship. They have your back. Parts, service, warranty are 100% provided by the Hotsy dealer down the road. No dealing with middle-men. No phoning random numbers talking to people in other countries trying to organize a new part.
The Hotsy dealer network is one of the main reasons the brand is so valuable.
4. Hotsy has been manufacturing their own pumps since 1984.
Most pressure washer company's source pumps from outside pump manufacturers – CAT, Annovi Reverberi – but Hotsy has been designing and building their own since 1984. They know a pressure washer needs a reliable and durable pump and have full control over the specs by having and pump engineering team.
Check out this short video that takes a look at their pump designs:

5. Hotsy offers 38 different models of pressure washer in the industrial and commercial duty range (Before accounting for your ability to customize brand of engine).
Here are the different Hotsy pressure washers on offer: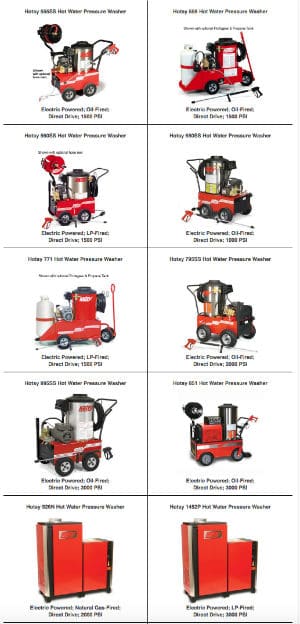 Hot Water Power Washers
Gas powered
Electric powered
Electric heater
Diesel heater
Natural gas heater
Propane heater
Kerosene heater
Cold Water Pressure Cleaners
Gas powered
Electric powered
Lots to choose from.
6. Most popular machine is the Honda powered belt drive hot water 3,500 PSI 4.0 GPM pressure washer with diesel powered burner and Hotsy triplex plunger pump (model # 1075BE).
Here's the deal.
Hotsy caters to professionals.
If you aren't willing to spend $1,000+ on your pressure washer then Hotsy is not for you.
The machine below, their most popular, is $4,500 used.
Take a look at this power washer: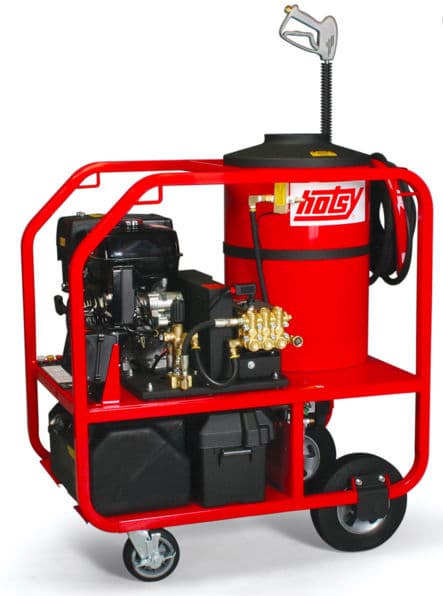 It's a beast.
It has max 3,500 PSI and 4,0 GPM. A triplex pump. A diesel/kerosene powered heater. A Honda GX 389cc engine. And you have the option to customize. Do you want direct drive or belt drive pump? Do you want a Subaru or Briggs & Stratton engine instead?
Visit your local Hotsy dealer to have a chat and get a quote that suits your needs.
7. Company was bought by Karcher North America as part of acquisition of C-Tech Industries in 2004.
Karcher is the biggest pressure washer company in the world with over $2 billion in sales in 2015.
In 2004, the German company was looking to expand their North American business. They bought C-Tech Industries, owners of the pressure washer brands Hotsy, Landa, Shark and TUFF (among other brands in the cleaning industry) to speed up their expansion.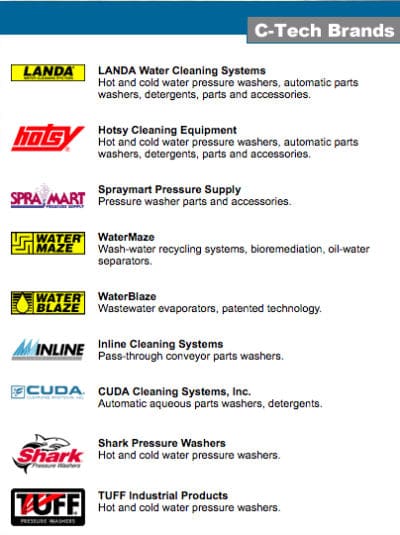 Since that acquisition in 2004, Karcher has further acquired brands and expanded their business to make Karcher North America their largest subsidiary with nearly $400 million in sales in 2015.
8. Hotsy's are now manufactured alongside Landa and Shark machines in plants across US, Canada, Italy and Mexico.
No matter what you hear in online reviews – know this:
Landa, Shark and Hotsy pressure washers are all pretty much the same machine. They are manufactured alongside each-other.
9. Have you ever been to a car wash? Many car washes are Hotsy powered. Hotsy wash bay systems are leaders in the industry.
As a mechanical engineer in the mining industry I've dealt with my fare share of pressure washers to clean light and heavy duty trucks. I've even been tasked with the design of a light vehicle wash pad, a truck wash facility and a custom portable container fitted with pressure washers that could quickly be delivered to a mine site if needed.
All these projects were over $1 million in budget and required high reliability and easy of use – things Hotsy offers.
Check out this short video by Hotsy that outlines their wash bay systems:
10. Hotsy sponsors a monster truck.
Hotsy has a monster truck as of 2013.
It has a 2015 Dodge Ram body and a 565 HEMI engine.
Take a look: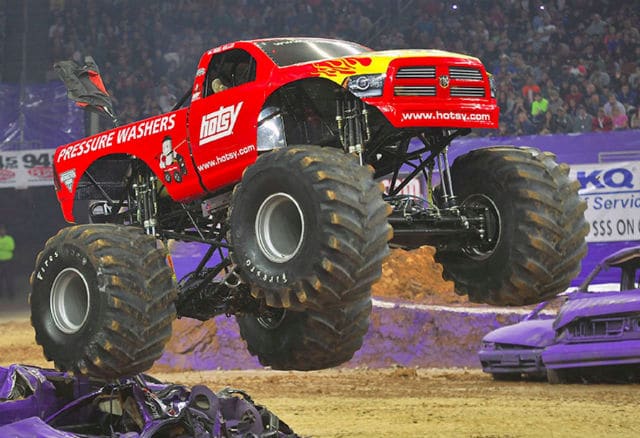 Sources