Ever wonder which countries produce most of their electricity from renewable sources like hydropower, wind power, solar power, geothermal and biomass & waste?
Today we'd like to show you a map that shows what percent of a countries total electricity generation comes from renewables. The map is color coded. Darker countries produce more % total from renewables.
Keep in mind that a country like China, which produces the most electricity from renewables, will still have a lower % of total because they generate a tonne of electricity overall. Same with United States. Also these percentages of not anything to do with consumption as many countries export electricity.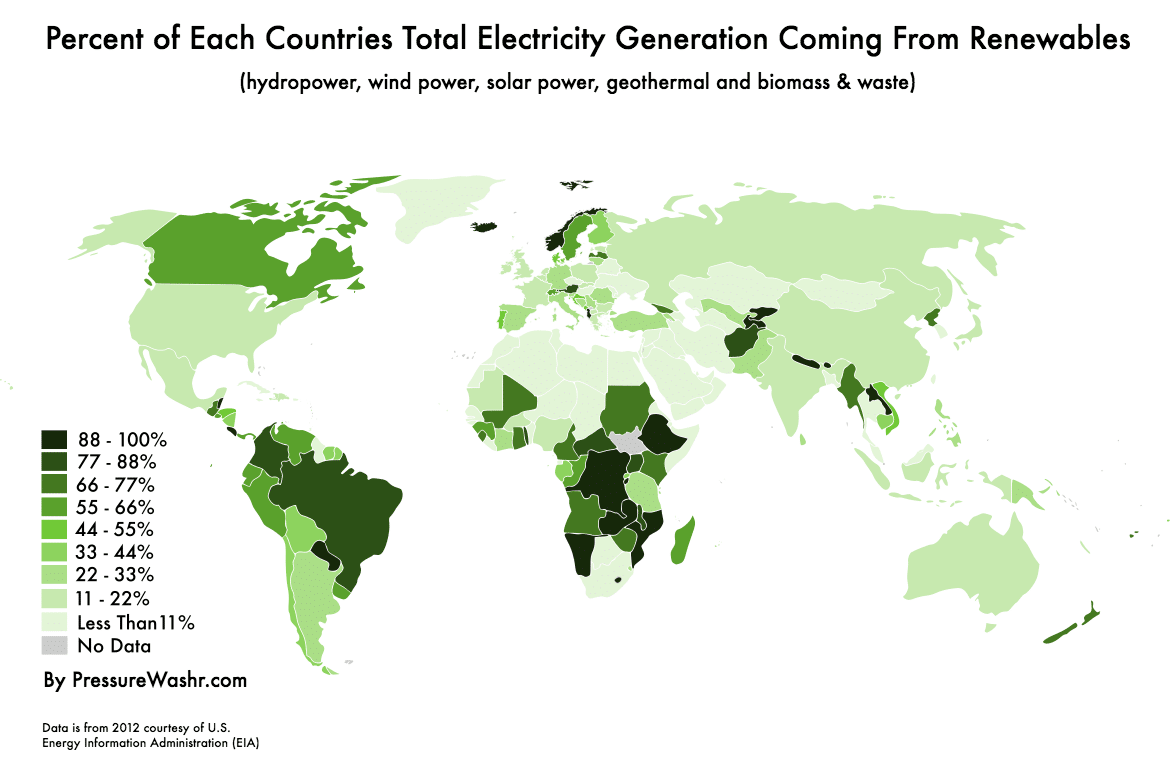 Data comes from: http://www.eia.gov/cfapps/ipdbproject/IEDIndex3.cfm
Map by pressurewashr.com
Jamey
Jamey has been testing and reviewing top pressure washers for 7 years. He worked as a commercial pressure washer at a rendering plant for 3 years and all up has been using commercial and residential pressure washers for 15+ years. He is also a mechanical engineer and while working in the mining industry designed several turn-key light industrial vehicle wash pads.