Starting any business requires a number of important preliminary steps to be taken in order to have success.
Although a pressure washing business may seem like a relatively simple business to start, there is a significant amount of industry saturation making it quite competitive.
One of the more important parts of the business starting process is developing an effective business plan. Things like market research, cost calculation and analysis, as well as an advertisement plan are crucial.
You will need to educate yourself and your team on the ins and outs of creating a business plan for the pressure washing industry. Let's discuss these aspects in more detail.
Market Research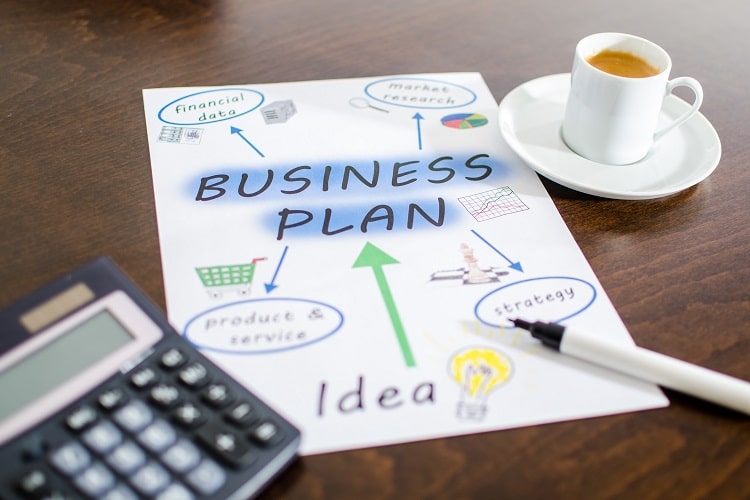 The pressure washing market was recently predicted, based on new research published by MarketsandMarkets, to be worth over 3 billion dollars by the year 2026.
The online and retail demand for portable pressure washers has seen significant growth in recent years, as the industry continues to expand and more businesses surface.

Part of your pressure washing business plan needs to be made up of a substantial amount of market research for the areas you plan to operate in. This research involves things like the number of homeowners in the area as well as the average size and style of those homes.
Another aspect of your research should be to take a look at other established pressure washing businesses in the same area to see how they operate and determine how to position yourself as a competitor.
Important areas to target will be highly populated neighbourhoods that are occupied by full size homes that have driveways, fences, decks and areas of siding that will need to be cleaned periodically. Areas that are filled with apartment buildings and condominium complexes will naturally have less cleanable surfaces and therefore not have as many business opportunities for pressure washers.

The market research aspect of your pressure washing business plan will be incredibly important for identifying the right locations to target, what prices are competitive within those areas, and what your customer's budget will look like. This step in the process is definitely not something to overlook in the beginning stages of your business.
Cost Analysis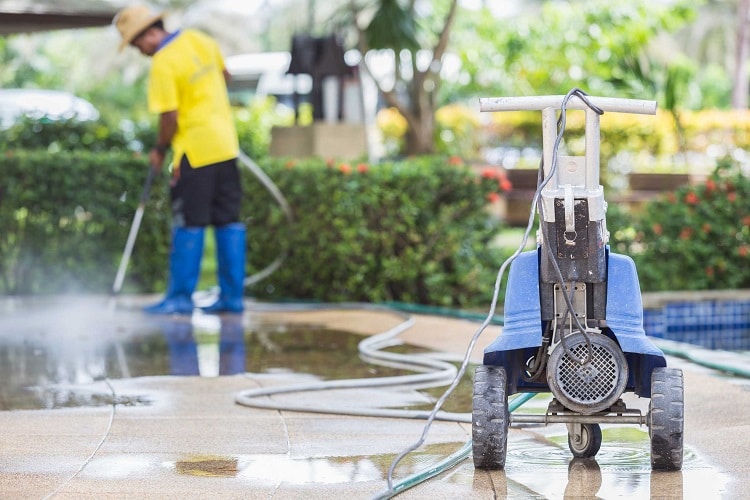 Another incredibly important aspect of a pressure washing business model is the cost analysis that needs to be done in order to determine an accurately projected profit margin.
Equipment and material expenses like the pressure washer itself and any necessary detergents will be a major factor in the cost analysis as well as transportation, advertising and any other set-up expenses that may arise.

Pressure washers can run anywhere from a few hundred to a few thousand dollars for the higher end commercial washers meant for large jobs. When purchasing pressure washers for your business, consider how much each unit will cost in comparison to the total income projections. It is important to set sales goals that will accomodate the cost of these machines as well as provide room for profit.

Transportation is another incredibly important factor of your cost analysis that must be addressed. Pressure washing companies will need to commute to their customer's homes with all of the necessary equipment and manpower required for the job.
A larger sized vehicle such as a van or a truck will be the most effective for transportation. The cost to purchase, rent or lease a vehicle for your business as well as the cost to fuel and maintain it should be factored into the cost analysis.
Advertising and marketing costs will be another major factor to consider when starting your pressure washing business. If you decide to design and print business cards, hire a social media marketing team or invest in radio advertisements, this will be a significant factor in the overall cost analysis.
How To Advertise Yourself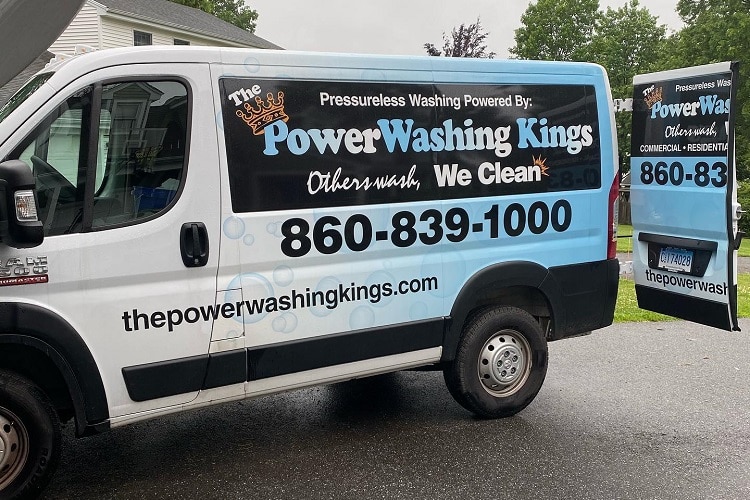 There are so many different ways to go about advertising for your pressure washing business, some will prove more effective than others. Let's go over some of the most commonly used advertising methods and their uses.
Online Advertising
When it comes to promoting a business, establishing an online presence in one of the most important things to do. Building a website and making yourself available to online searches is crucial, this is where a lot of your prospects will find you. A well designed website that provides important information and speaks to the professionalism of your company is crucial.
Social Media Advertising
Although this may fall under the "online advertising" section, social media advertising deserves its own spotlight. Social media is a very powerful marketing tool that can help expose a business to new prospects and help produce more leads.
Creating a presence on social media platforms like Instagram, Twitter, Facebook and TikTok are effective ways of getting your name out there.
Provide consistent content that speaks to your audience and fosters a confident relationship, while proving your expertise in the pressure washing industry. Use appropriate hashtag sets in order to increase searchability and exposure to new viewers.
Conclusion
In order to start a pressure washing business that will be able to find and maintain success, there are a number of important steps to take.
One of those steps is to build out an effective business plan that will provide crucial information about the industry, the market in your area, and advertising strategies.

We have discussed the pressure washing business plan, and given insight into market research strategies, cost analysis and how to go about advertising your business. Despite the fact that this type of business has relatively low start up costs and may seem like an easy task to take on, that is quite often never the case.
The pressure washing industry is full of competition. In order to stand out and succeed, important steps in the process must be taken. Consider everything we have discussed and apply it in order to build a successful business plan.
References