There are a myriad of great ways to advertise your pressure washing business.
In the early stages of development, one of the main focuses should be exposing relevant audiences to your business, and acquiring a good amount of customers. In many cases, good service for current customers will lead to more business through recommendations and word of mouth.

One of the most effective advertising methods in the modern day social media driven market, has been proven to be the use of Facebook ads. With an estimated 1.39 billion average number of active users per month, Facebook provides access to the biggest online market in the world.

Let's talk about this in more detail, and discuss how pressure washing Facebook ads can be properly implemented in order to grow your business.
Why Are Facebook Ads One Of The Best Marketing Tools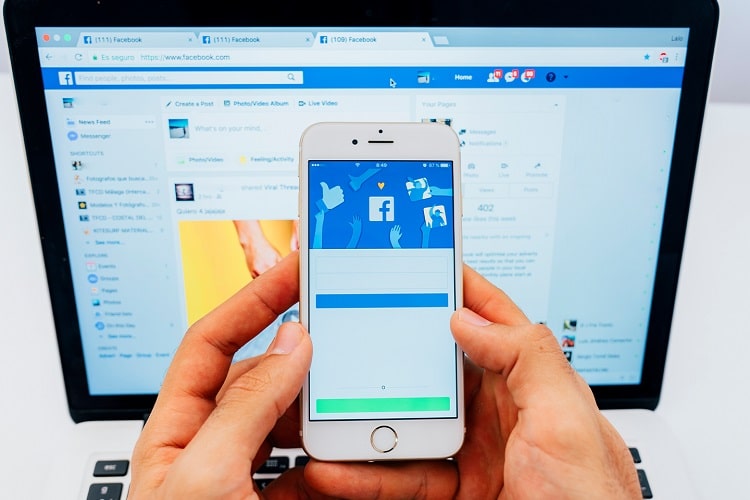 Facebook ads are definitely considered one of the best marketing tools available to business owners and entrepreneurs alike.
Here are some important statistics that will demonstrate the strength and effectiveness of Facebook ads.
Active Users – Facebook has over 2.8 billion estimated monthly users as of 2021
Average Clicks – The average Facebook user actively clicks on about 12 advertisements per month
Purchases – 18.3 percent of adults in the United States made a purchase through Facebook in the last calendar year
Ad Revenue – 47 percent of Facebook's ad revenue comes from the U.S and Canada
Ad Price – The average cost for a Facebook ad decreased 9% in the third quarter of 2020
Social Marketing – Over 90 percent of social marketers and social marketing agencies use Facebook for advertising purposes
The numbers don't lie. Clearly, Facebook is one of the most universally used and recognized social media platforms in existence. Facebook ads are used by the majority of social media marketers, oftentimes as one of their main platforms to focus their advertising efforts.
The sheer number of active users and potential consumers, along with the credibility and familiarity that is associated with Facebook, makes it one of the best marketing tools.

Choosing to implement pressure washing Facebook ads for your business could definitely have some real benefits. Let's talk a little bit about how to get Facebook ads set up properly.
How To Set Up Facebook Ads
Facebook has made the process of setting up ads on their platform incredibly simple for business owners to set up on their own. Let's go over the step-by-step process of how to create and publish facebook ads.
Choose Your Objective
In order to choose the right advertising objective, ask yourself what exactly you want from this ad.
What is your desired call to action? This could be app downloads, traffoc and sales on your ecommerce website, generating leads, or simply increasing the level of exposure/awareness for your brand.
Select Your Audience
Selecting the appropriate audience for your Facebook ad campaign is very important. The platform will, through their algorithm, automatically show your ads to people who are most likely to find them relevant.
You can further tailor your audience by using their three audience selection tools. These are core audiences, custom audiences and lookalike audiences. Each will have its own set of strengths and advertising characteristics.
Decide Where To Run Your Ad
There are a number of locations where Facebook allows you to run your ads. These are called placements.
It is sometimes recommended for users to choose automatic placements as their setting in ads manager as it allows their delivery system to make the most of your budget. Some of the more popular ad placements are as follows:
Facebook News Feed – Your ads will appear on the news feed when people access the Facebook website on a desktop or the Facebook app on mobile.
Instagram Feed – Your ads will appear in the mobile Instagram feed when people use the app on their devices. These will only appear to people browsing the app.
Facebook Marketplace – Your ads will appear for users on the Facebook Marketplace home page, or when someone browses the Marketplace on the Facebook app
Facebook Video Feed – If you are running video ads they will appear in between videos on Facebook Watch and the Facebook News Feed
Instagram Explore – Your ads will appear in the explore browser system when users click on a photo or video
Instagram Shop
Set Your Budget
For this step, you will indicate your daily or long term budget and the actual time period during which you would like your ads to run. This mechanic is in place to ensure that users do not over spend on their ad campaign.
Pick A Format
You will choose from six ad formats that have all been designed to be compatible on all devices and any connection. This allows users to do things like single image ads, video ads and multi-image ads.
Place Your Order
Once your order has been placed and your ad has been submitted, it goes into what is called an ad auction. These ad auctions are used to determine the best ad to show to a specific user at a specific time.
Measure & Manage
Now that your ad is running, you have the ability to track its performance and make changes to your campaign on the go. This way, you can test different versions and characteristics of your ad and determine what is working best.
How To Target The Right Audience
As discussed previously, Facebook helps your ads find the right audience through intelligent ad targeting. You can also impose your own preferences by defining criteria like location, demographics, user behaviour, interests and more.
Conclusion
Facebook ads have been proven to be one of the most effective online marketing tools available to business owners.
We have gone over the incredible makes these ads so powerful, as well as provided a step by step breakdown of how to go about setting them up and maintaining your campaign.
For pressure washing business owners who are looking to implement an effective and affordable ad campaign, Facebook can provide just that. Consider what we have discussed and use this information to create the best possible pressure washing Facebook ads.
References