Best Washington DC Mobile Pressure Washing Contractor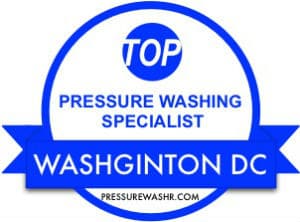 Did you know according to the Quarterly Census of Employment and Wages, the District of Columbia had 62 people employed in the pressure washing industry in June 2016?
With all those employed how do you know which to hire to do your pressure cleaning?
We did the research so you don't have to (and although it was tough we think we have found the best)…
Here's The Best Mobile Pressure Washing Specialist in Washington, DC:
Company Name: B & A Power Washing
Website: PowerWashVA.com
Contact: 301 – 407 – 9274
About The Company
B & A Power Washing has been in business for over 20 years in the Maryland, DC and Virginia areas. The services they provide are as follows:
Decks and fences
Roof and gutter cleaning
Having such a large amount of experience you can trust B & A to power clean your outdoor surfaces with professional care and respect. Check out their testimonials page to get a better idea how they operate and then request a job estimate to find out the price.
Company Location

Useful Links
Mobile power washing service company's across the USA
Check out other nearby states: Delaware, Maryland, Pennsylvania, Virginia and West Virginia.