5 Best Pressure Washing Services in Iowa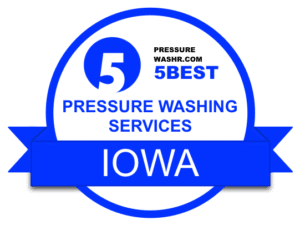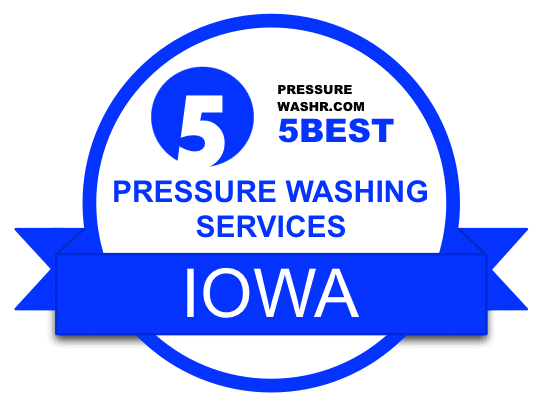 Did you know Iowa is home to what was once the highest and longest double railway bridge in the world?
The Kate Shelley High Bridge was completed in 1901 and has an impressive length of 2,684 feet (818 metres) and height of 184 feet (56 metres). Trains are extremely heavy so to engineer a structure to support 2 trains at once over great length and height is truly impressive.
Iowa is also home to some impressive power washing companies. How are you to know which one to choose? We've done the research so you don't have to.
Here are the 5 best pressure washing services in 5 different areas of Iowa:
Best Pressure Washing Services in Des Moines
Company Name: Deck & Drive Solutions
Website: www.DeckandDriveSolutions.com
Contact: 515 – 480 – 5593
About The Company
Deck and Drive Solutions has 25 years experience in residential and commercial deck design, construction and restoration. As part of their business services, they also have significant experience in rust removal, house washing and concrete/brick pressure washing. They are licensed and insured in Iowa and are a great option for your Des Moines pressure cleaning needs.
Company Location

Best Pressure Washing Services in Cedar Rapids
Company Name: North Liberty Painters Inc.
Website: NLPainters.com
Contact: 319 – 533 – 7363
About The Company
North Liberty Painters offer pressure washing, drywall and painting services. As painters need to prepare outdoor surfaces before painting a power washer is a tool they use to save time and effort. For your Cedar Rapids pressure cleaning needs give North Liberty Painters a call or email to get a free no obligation quote for your job.
Company Location

Best Pressure Washing Services in Davenport
Company Name: Straight Shot Exterior
Website: www.StraitShotExterior.com
Contact: 309 – 230 – 4916
About The Company
Straight Shot Exterior are the recommended pressure washing company for you in the Davenport area. They are professionally certified through UAMCC (United Association of Mobile Contract Cleaners) and PWRA (Pressure Washing Resource Association). Being certified is good because it shows you they have the most up to date knowledge when it comes to pressure washing. It also shows their commitment to the profession. Head to their website fill out the 'Free Estimate' form to see how much your cleaning job will cost.
Company Location

Best Pressure Washing Services in Waterloo
Company Name: AKA Services Inc.
Website: www.AKAServicesinc.net
Contact: 319 – 610 – 4072
About The Company
AKA Power Washing is licensed, bonded and insured and is a great option for your pressure cleaning needs in the Waterloo area of Iowa. They can take care of all residential, commercial and industrial cleaning jobs including: kitchen hoods, driveways, parking lots, machinery equipment and fences. Submit the form on their website to get your instant quote.
Company Location

Useful Links
Also check out other EPA region 7 states: Kansas, Missouri, Nebraska.