5 Best Pressure Washing Services in Mississippi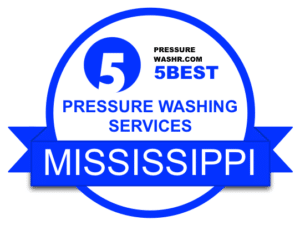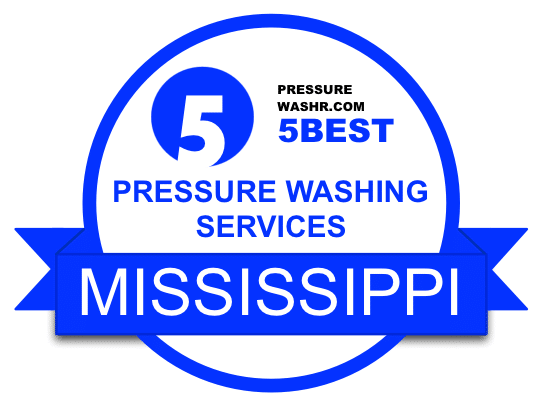 Did you know that the furry stuffed toy all kids grow up loving – the Teddy Bear – originated in Mississippi in the early 1900s?
Want to know the story?
Theodore "Teddy" Roosevelt was hunting in Mississippi with the Governor. A black bear was tracked and then cornered by dogs. Roosevelt was called over to make the kill but refused because it was unsportsmanlike. Not long after The Washington Post published a cartoon showing a lassoed bear and Roosevelt looking the other way pointing his gun at the ground. In time other cartoons were published and the bear got cuter and smaller. A toy store owner saw these cartoons and decided to create a small soft bear which he called Teddy's bear. The rest as they say is history.
And when it comes to pressure washing many innovations happen in Mississippi. Given the warm, humid climate many enter the pressure washing industry in Mississippi to earn a living. We took a look at all the company's to choose from to decide on this list of the best…
Here are the 5 best pressure washing services in 5 different areas of Mississippi:
Best Pressure Washing Services in Jackson
Company Name: Proanex
Website: Proanex.com
Contact: 601 – 622 – 5316
About The Company
Proanex is a commercial cleaning company that also offers deck, driveway and house pressure washing services. The are licensed and insured and people love them because they are professional, on-time and do a great job. Give them a call for a job quote.
Company Location

Best Pressure Washing Services in Gulfport
Company Name: Gulf Coast Pressure Washing
Website: www.GulfCoastPressureWashing.com
Contact: 251 – 402 – 0533
About The Company
Gulf Coast Pressure Washing company is a great option for your pressure cleaning needs in the Gulfport area. They are insured and certified for soft washing which is low pressure washing to avoid damage of sensitive surfaces like roofs and house siding. They offer all the services you can imagine and offer free job quotes if you give them a call at the number above.
Company Location

Best Pressure Washing Services in Southhaven
Company Name: Martin Exterior Home Cleaning Services
Website: www.MartinCleaning.com
Contact: 901 – 336 – 7359
About The Company
Greg Martin founded Martin Cleaning in 1998 and has been making customers happy in the Southhaven area for all those years. If you need your gutters cleaning, driveway washed, house siding cleaning then check out the Martin Cleaning website to get your free cost estimate.
Company Location

Best Pressure Washing Services in Hattiesburg
Company Name: AquaTek Exterior Cleaning
Website: AquaTekExteriorCleaning.com
Contact: 601 – 270 – 9606
About The Company
AquaTek Exterior Cleaning is a fully licensed and insured pressure washing company servicing the Hattiesburg area. They have high a low pressure capabilities so you can rest easy knowing they will have the right pressure for different surfaces. Low pressure for your roof, house siding and windows and high pressure for concrete driveway. They offer free estimates and can do all residential and commercial cleaning jobs.
Company Location

Useful Links
Have a look at these states in the same EPA region: Alabama, Florida, Georgia, Kentucky, North Carolina, South Carolina and Tennessee.