5 Best Pressure Washing Services in Utah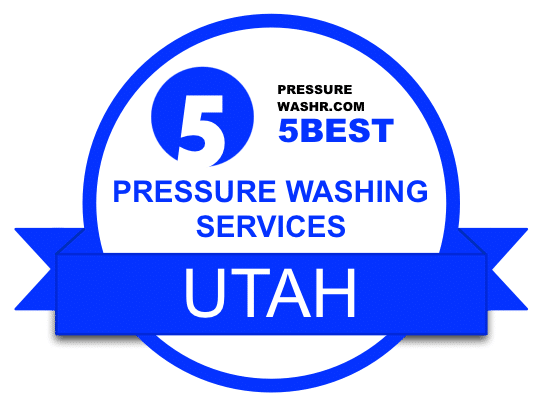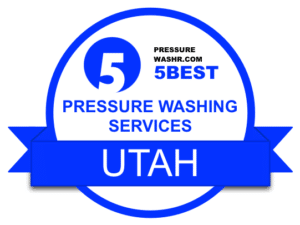 Did you know the Great Salt Lake has such high salinity that 1 quart of its saltiest northern section's water would get you 1/2 cup of salt?
At its peak it is 8 times more saline than the world's oceans and has remarkably similar composition.
The Dead Sea has a similar – yet slightly higher – salinity to the Great Salt Lake but much different composition. You would get around 4 times more table salt out of boiling down Great Salt Lake water compared to boiling down Dead Sea water.
Now that we're done with the random fact…
Here are the 5 best pressure washing services in 5 different areas of Utah:
Best Pressure Washing Services in Syracuse
Company Name: Alvarez Dirt Squad Power Wash, LLC
Website: www.AlvarezDirtSquad.com
Contact: (office) 385 – 200 – 2014 or (cell) 801 – 888 – 9904
About The Company
Alvarez Dirt Squad is your go to power washing service provider if you're within 100 miles radius of Salt Lake City. They are a family owned and operated business with outstanding testimonials from commercial and residential clients. Based out of Syracuse, they offer commercial, residential and industrial pressure washing services… As well as window cleaning, striping, asphalt repair and hood cleaning. They are fully licensed and insured and a member of the Pressure Washing Resource Association, a professional association that trains and connects power washers.
If you choose them to complete your job, you will be impressed by their massive 1,050 gallon water tanks (don't have to use your water), their hot/cold washing capability and their water reclaim technology – which is used to vacuum up spills for proper disposal.
Contact them to receive a free job estimate.
Company Location

Best Pressure Washing Services in Salt Lake City
Company Name: Atlas Powerwash
Website: AtlasPowerwash.com
Contact: 801 – 580 – 0467
About The Company
Atlas Powerwash is run by Mike Weilmuenster since 2000. Previous to starting his own pressure cleaning business he worked for Hydro Engineering, a pressure washing equipment manufacturer. More than 15 years later and Mike is still giving it his all offering the best service in Salt Lake City. If you need brick cleaning, driveway washing, graffiti removal, paint removal or any other pressure washing give Atlas Powerwash a call to get a free cost estimate.
Company Location

Best Pressure Washing Services in Provo
Company Name: Quality Pro Garage
Website: QualityProGarage.com/Power-Washing/
Contact: 801 – 694 – 9874
About The Company
Quality Pro Garage is a concrete coatings and custom garage company that offers power washing. As you can imagine as part of coating concrete it first need to be professionally cleaned and so the company does this in-house with hot water pressure cleaners. They specialize in driveways, garage floors and other concrete surfaces but can also do fences and decks.
Company Location

Best Pressure Washing Services in Orem
Company Name: Alpine Window Washing
Website: AlpineWindowWashing.com
Contact: 801 – 477 – 4006
About The Company
Alpine Window Washing is your best bet for pressure washing your home or driveway in the Orem area. They are insured and have a professional staff with more than 10 years experience.
Company Location

Useful Links
Also check out other EPA Region 8 states: Colorado, North Dakota, South Dakota and Wyoming.
---
More from PressureWashr
By now, you have probably heard about the three r's (reduce, reuse, and recycle) that represent the foundation of preserving…