Sponsor pressurewashr.com
You can sponsor pressurewashr.com for $5,250/month
To schedule your sponsorship email Jamey @ pressurewashr.com.
***
Month long sponsorships are available for the entire pressurewashr.com website. Sponsorships are exclusive. Only one sponsor per month. This is the best way to promote your residential pressure washing products to PressureWashr's audience of go-getter pressure washing beginners and pressure washer enthusiasts.
The majority of our website visitors are in the evaluation phase and are already seeking the right pressure washer for their needs.
Estimated monthly web page views: 142,000.
A promotional item (article written by you) will appear as a blog post at the start of your sponsorship. At the end of the sponsorship I will write a thank-you article to be posted in the blog section.
The main driver of leads to your website will be the "promo" text. This text that you write will appear front-and-center at the top of 95% of pages as shown in the image below. If you wish to change the text that's not a problem.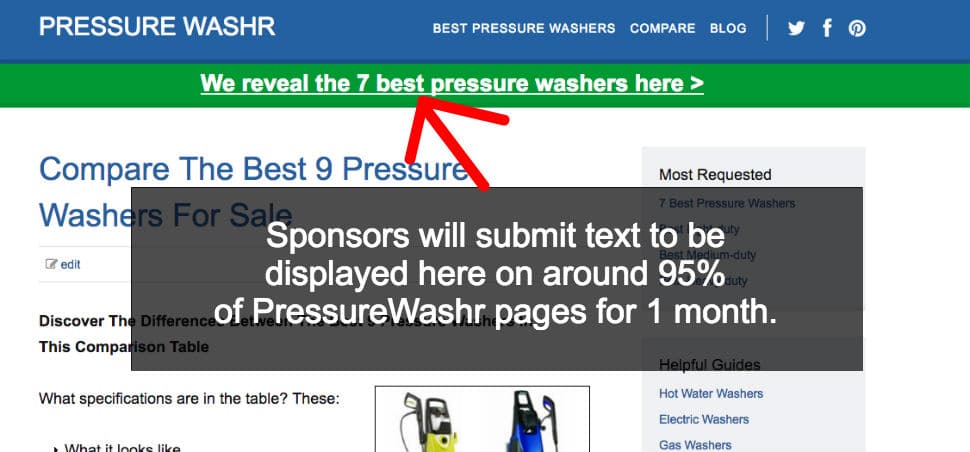 ***
Thanks and feel free to email Jamey @ pressurewashr.com to discuss a sponsorship opportunity for your pressure washing equipment business.