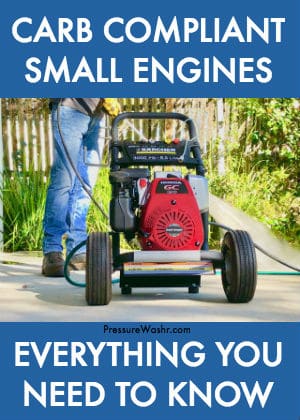 Do you like breathing clean air?
Do you like clear blue skies?
Do you live in California?
Yes, yes and yes? Then you'll love what the California Air Resources Board (CARB) has been doing since 1967 to protect you from the harmful effects of air pollution.
Today we are going to focus on what CARB is doing/has done to regulate small off-road engines (SOREs) like used on pressure washers, portable gensets, lawn mowers, leaf blowers and other residential lawn and garden power equipment.