Let's Find A Pressure Washer For You.
Your Trusted Source for Pressure Washer Expert Reviews, Project Guides, Pressure Washer Maintenance, and a Nationwide Directory of Pressure Washing Pros.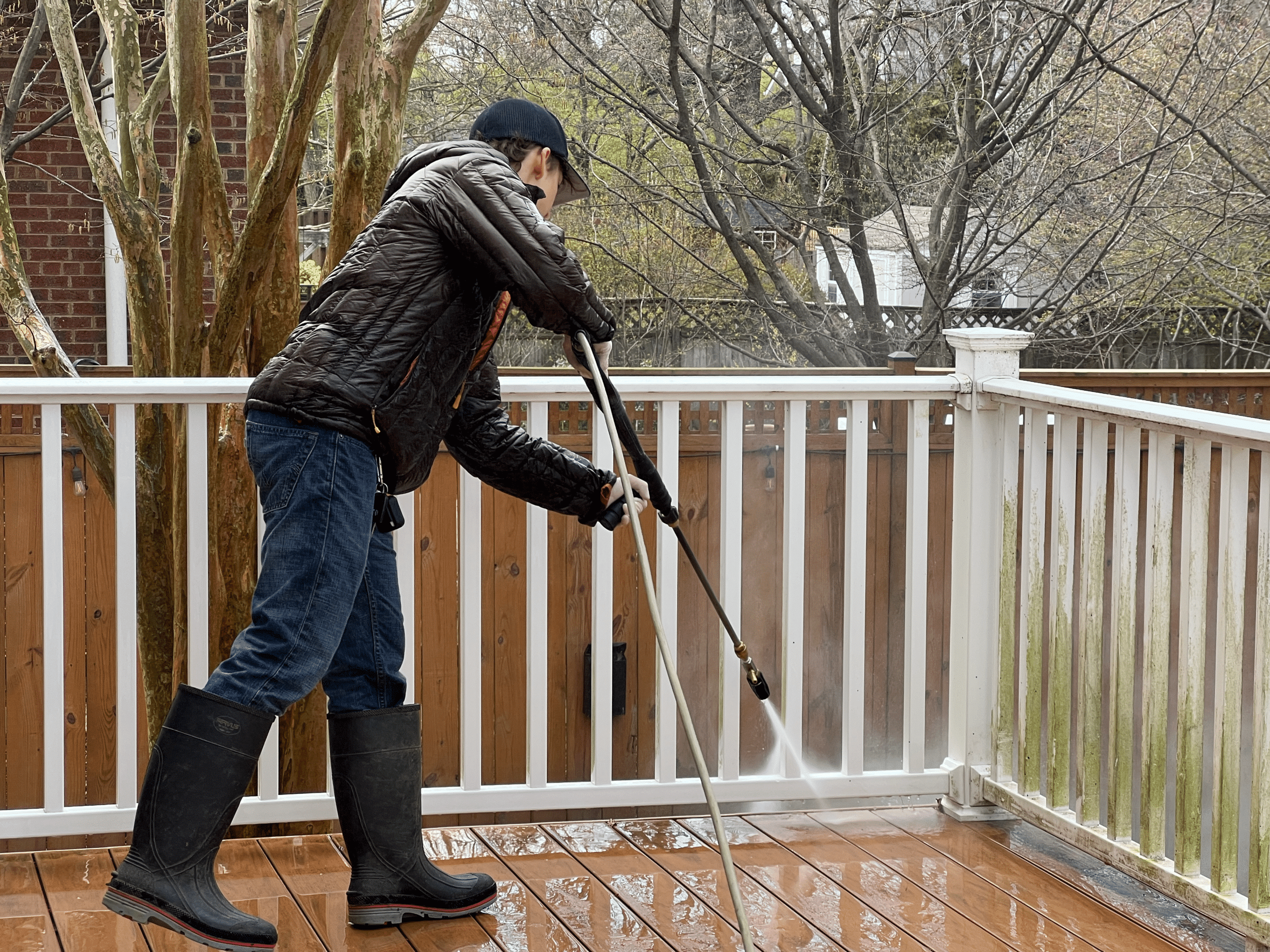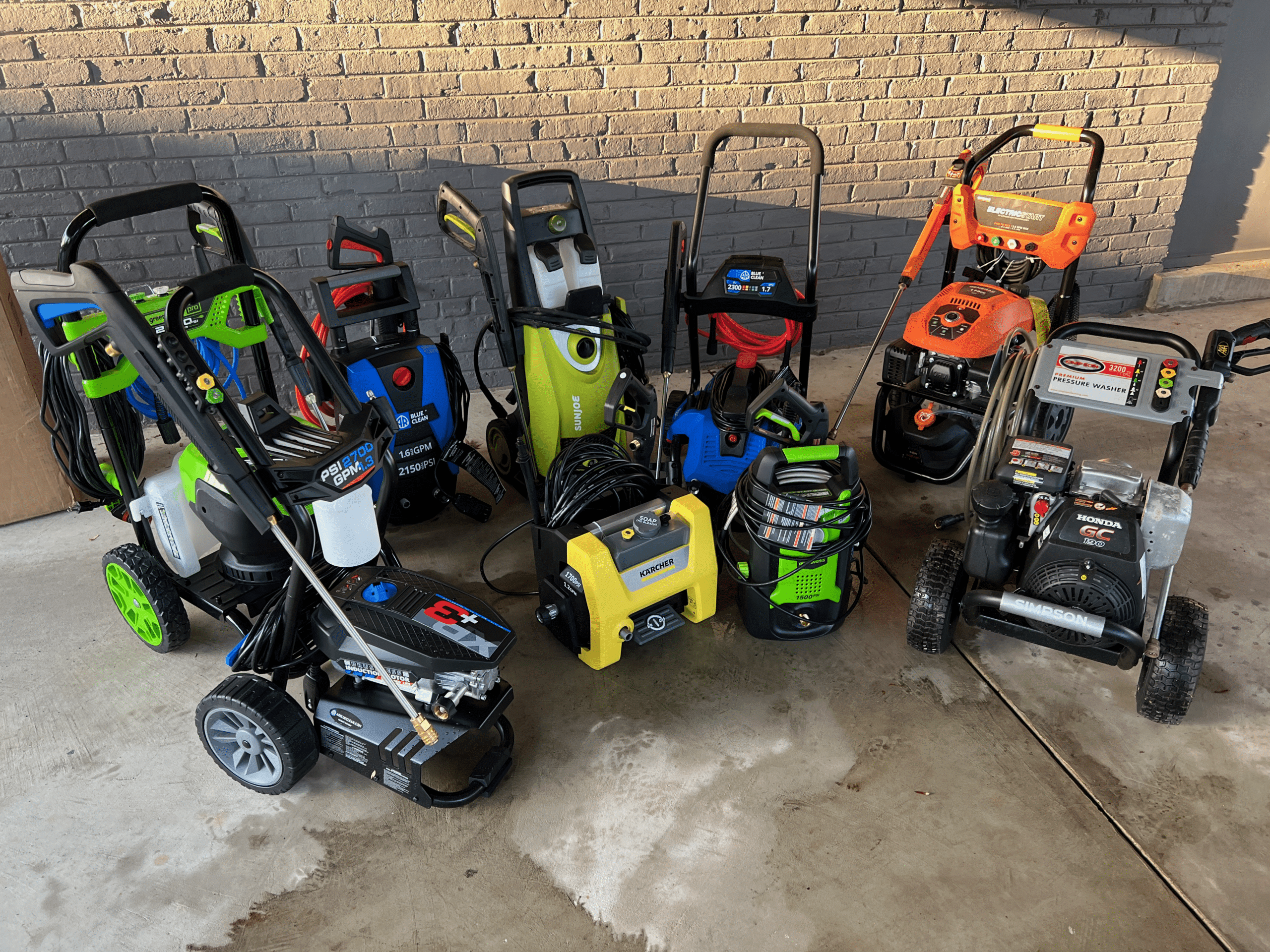 Best Pressure Washer
3,128 people used this page last month to find their pressure washer. Here's the all-stars: The 3 best gas and 4 best electric.
Choose By Cleaning Power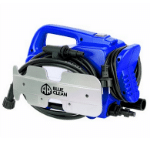 Wash your cars, patio furniture, lawn equipment and small concrete areas.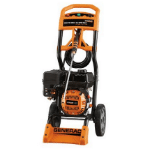 Wash all light-duty jobs plus your oily garage floor, driveway and deck.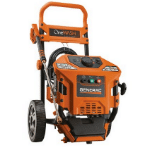 Pressure wash everything faster and better than light and medium-duty.
Compare Gas and Electric Power
For around your home the most affordable gas and most expensive electric pressure cleaner match up at around $250. Here are the pros and cons of each pressure washer style: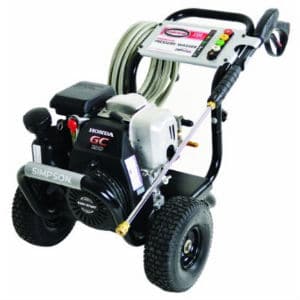 Pros: Way more power. More portable as not tethered by electricity needs. More durable as made with more solid components.
Cons: More expensive (but you get more power). More maintenance. More noise. Fumes. Heavier and bigger in size.
Price: $250 to $750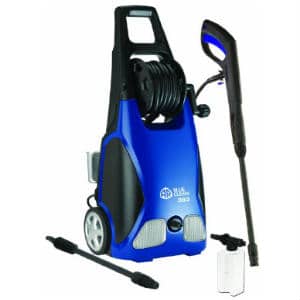 Pros: More affordable. Quieter. Can use indoors safe because no fumes. Less maintenance.
Cons: Less power. Less portable because require the cord plugged in to electric outlet. Annoyance of that cord dragging around. Less durable often plastic components.
Price: $75 to $250
9 Trusted Pressure Cleaner Brands
Do you have experience dealing with an awesome power tool brand? Do you trust a certain power equipment brand more than the rest because of past experiences? Have you heard consistent positive reviews from friends and in forums online about a certain top performer?
Well, now's the time to choose the best power washer reviews by brand.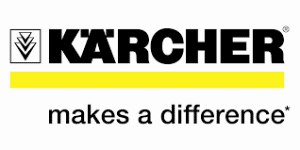 Karcher — Inventors of the first power washer used in Europe. Offer a wide-range of electric pressure cleaners.

Generac – Popular gas power washer maker. Known for their range of residential-use gas powered washers.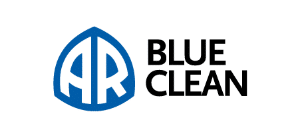 AR Blue Clean – Most popular electric pressure cleaner maker. Known for their high quality pumps.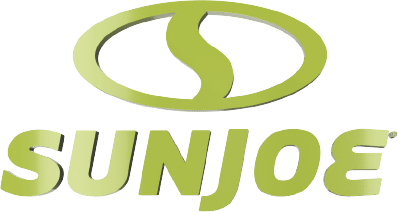 Sun Joe – A brand of electric pressure cleaner established in 2004 in New Jersey. Sun Joe offers 4 models: 1 light-duty and 3 medium-duty. Their 2030 PSI unit is a best seller.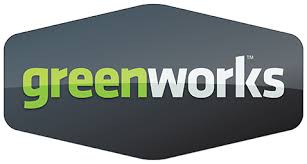 Greenworks – A company that offers only electric power equipment. Known for their value for the money.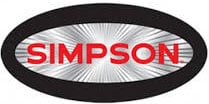 Simpson Cleaning – Offer great value for the money & highly rated gas pressure washers. Simpson Cleaning company actually manufactures DeWalt and some Briggs & Stratton cleaners.

DeWalt – Known for their power tool range. They offer units that are Honda engine powered.

Craftsman – A registered trademark of Sears since 1927 (acquired by Stanley Black & Decker in 2017), Craftsman outsources the manufacture of their cleaners to Techtronic Industries of Hong Kong.

Ryobi – A brand owned by Techtronic Industries they operate as a subsidiary and are sold exclusively at Home Depot.
Choose One of the Top-sellers
Why do New York Times bestseller authors always tell us on their book covers?
Because it gives the product more credibility and authority…
…For any product to be a bestseller it must gain the trust of buyers. If it sucks people will say so and it will never be a hit.
This reasoning also explains why buying a bestselling power washer is a good bet – especially for people who quickly want to know which to get. Popular power tools offer great value, reliability and durability.
10 Things Everybody Ought To Know
Before Reading Pressure Washer Reviews
A pressure cleaner pumps water and shoots it through a nozzle towards a dirty surface. It works better than a garden hose for cleaning because it better forces dirt and grime off and away from surfaces.
Here are some terms and features that matter when reading the best pressure washer reviews on this site:
Terms You Need to Know
Gallons per minute
(GPM)
This is the flow rate. 1 – 5 GPM is the most common. More flow equals less time cleaning a certain area. Professionals buy high GPM machines so they can complete more jobs per day.
Pounds per square inch
(PSI)
This is the pressure. 1000 – 3500 PSI is most common. It describes the pushing force, although the actual force on the surface depends on the nozzle and how far you hold it from the surface.
Cleaning power
(CP)
Cleaning power (or sometimes called cleaning units) is GPM x PSI. It is a common term to describe the overall cleaning power of a power washer. You can think of it as the amount of work it can do.
7 Pressure Cleaner Review Categories, Parts and Accessories That Matter
Engines – Gas pressure cleaners have engines to power the pump. Engines are measured by the size of their compression chamber in cubic centimetres (cc). The bigger the cc the more powerful the engine. A typical pressure washer engine is the Honda GCV190. The 190 refers to the engine being 190cc.
Motors – Electric cleaners use motors to power the pump. They will be described by their Watts or Amps – giving the energy provided. You'll see these types of motors:
Universal (Least $) – Very light and portable. Low cost yet reliable for small jobs. Can be quite loud.
Induction (Medium $$) – A high quality motor that you pay extra for but get higher performance. Very quiet and long lasting.
Water-cooled (Most $$$) – Higher cost, more reliable. Water cools the motor to increase life. A feature of an induction motor.
Pumps – Most pressure washer pumps of the residential style use axial pumps (also called swash plate or wobble plate pumps). The more expensive heavy-duty units will use triplex plunger pumps – driven by a crankshaft like your car engine. Popular brands include Kranzle, CAT, COMET, General Pump and Annovi Reverberi. Here's what you need to know:
Wobble pump (Least $) – Life of pump is estimated at 3 years using it 2 hours per weekend. Not replaceable or repairable.
Wobble pump with stainless steel plungers and brass head (Most $$$)- Service life is basically unlimited if you take care and perform regular services.
Triplex (Most $$$) – Designed for daily use. Contractor/job-site use or rental should have triplex pump. Life will be further extended with proper care and maintenance. 10x axial pump life.
Hot/Cold Water – Hot water cleans better than cold water. There's a reason your dishwasher uses hot water… A hot water pressure washer takes room temp water and heats it up 140F (60C) with an onboard burner/heating coil. They cost at least $1500 more than cold water units. The best pros usually have one in their tool-kit.
Hoses – Pressure washer hoses come in a variety of lengths, diameters, materials and connection types. The most common diameter is 1/4-inch. Among professional contractors 3/8-inch hoses are more common to allow for the higher flow rate of water coming from their machines. In terms of hose material the most common is the plastic hose and that's what you see included on the residential electric and many gas pressure cleaners out-of-the-box. If you want to spend an extra $200 you can upgrade to a polyurethane hose for the best flexibility, durability with less weight to drag around.
Nozzles – Nozzles spread the water out to vary the area/pressure. There are 7 types of nozzles: A 0-degree nozzle creates a pinpoint jet of water. A 40-degree nozzle spreads/fans out the water so it hits the surface over a wider area thus decreasing the pressure. One of the favorite nozzles for stubborn surfaces is the rotary turbo nozzle. It rotates a 0-degree jet 3000-rpm – giving it the cleaning area of a 25-degree nozzle with 0-degree jet pressure.
Other Attachments – There are 10+ attachments available to help increase the cleaning capacity of your pressure cleaner. The most popular is a surface cleaner that uses 2 or 3 rotating nozzles within a round enclosure to clean flat, large areas much quicker. A foam cannon is also popular and is used to spray thick suds on a surface (like your car, boat or wheelbarrow) as a pre soak. Another add-on is the brush attachment that allows you to push dirt and solids off surfaces without worrying about damaging them with too high of jet pressure.
Why Buy a Power Washer?
Here are the top 5 reasons to buy the best power washer – the essential outdoor cleaning tool:
1. Save Time
Next time you're in the driveway cleaning your car with a pressure washer feel good because you're saving 5x the water and able to clean it 5x faster. In addition to that, you won't have to bend over to clean the low spot – just point and shoot with the pressure gun.
Here's where the "5x" came from:
A garden hose provides you with ~8 GPM of water at 60 PSI. That's 480 cleaning power units.
A $100 electric pressure cleaner provides 1.6 GPM at 1500 PSI. That's 2400 cleaning power units.
So, for $100 you can use 5x less water and get 5x the cleaning power. In the power washer reviews we look at all aspects of the pressure washer and brand to ensure you are looking at the best.
Another example of why pressure cleaning is efficient is because you can use attachments like a surface cleaner to quickly clean large flat areas like a tennis court or your driveway. Mobile contract pressure cleaners all own one and because of it they can complete more jobs per day.
2. Save Money
A pressure cleaner helps you to save money in 3 ways:
You use less water so your water bill is less. Pressure cleaning uses less gallons of water per minute than a garden hose and also completes the job faster.
Buying a pressure cleaner is only $100 – $400 depending on the type you buy. Hiring someone to clean your driveway costs $150. Hiring someone to clean your deck is $100. Even renting a pressure cleaner is $80/day.
Keeping surfaces clean increases their life. If you regularly clean your deck, driveway, grill and other areas of your house those surfaces will stay healthy longer. Have you ever seen an old rotten deck that needed to be replaced because it was a hazard? Yeah, you can help prevent something like that from happening by keeping it clean and healthy.
3. Surfaces Experience a More Thorough Clean
When it comes to cleaning surfaces there's no substitute for high pressure water. Professional industry organizations that certify contractors recommend high pressure hot soapy water to clean the toughest surfaces because it works, and works fast. You could spend hours and hours chipping away at caked on mud, grease and grime or you could use a hot water pressure washer with the proper detergent like the best pressure washing services providers.
4. Increase Your Home's Value and Curb Appeal
Pressure cleaning your house siding, driveway, patio, front steps, sidewalks and garage door will increase your home's value by up to $15,000. And if you're planning to sell anytime soon it will get more interested buyers to come in and have a look. This is a fact according to the National Association of Realtors. Not bad for a few days effort, don't you think?
5. Chores Become Fun
With your new toy, cleaning outdoor surfaces will be fun – you against the dirty surface. Whether it's concrete, wood, plastic or metal it doesn't stand a chance… Have you seen what you can do with a power washer? Just take a look at that picture of the half cleaned deck. Amazing. And power washing is effortless – you just point the wand and hold down the trigger.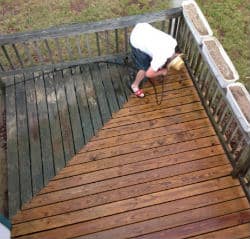 Helpful Pressure Cleaning Articles
How-To-Library is where you can go to find out how to pressure wash your house to clean siding, the best way to clean your car without damaging it, how to clean your concrete driveway, how to properly clean your wheelie trash bin, and more.
Answers To Frequently Asked Questions (FAQ) gives you answers about power washer brands, small engine manufacturers, why gas powered are more powerful than electric, the speed of water out the nozzle, and more.
Before-and-After Pictures is where you can look at the amazing results you will see if you buy a power cleaner to use around your home or job site. The articles are collections of surprisingly satisfying before/after pics, videos, and more.
Special Report is where you can learn in-depth about tools, history of power equipment and small engines and tool brands in general. In our latest in-depth special report we explored the global hand and power tool industry and spent 56 hours in total researching and writing.
Fun Water Related Stuff is a category to explore water related stuff like the best Mythbusters' water myths, the depth each state's biggest lake would create if evenly distributed over the land and how long it would take the world's most powerful low pressure water pump to fill up the Grand Canyon.
Top Tens and Lists is another fun category to explore the most popular pressure washer uses, the top 10 states searching for "pressure washer" in Google, the top 10 things everyone ought to know about pressure washer detergent and lubricant and other fun top tens and lists.
Do You Need More Help?
Thanks for visiting PressureWashr. We hope the reviews, buying advice and how-to articles help you find the ideal pressure cleaner for your needs (today) and get you using it (the right way) so you don't damage the surface or yourself. If you want to ask a question please get in touch on Facebook for a quick reply.