PressureWashr Engineering Scholarship
This scholarship is no longer awarded.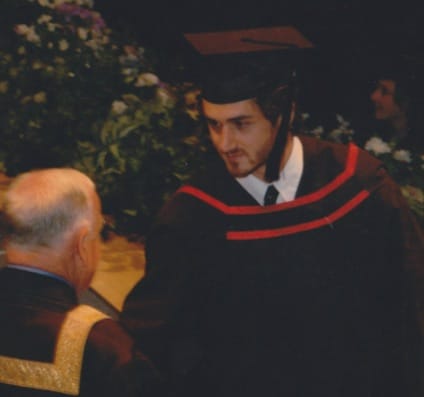 The $1,000 PressureWashr Engineering Scholarship is awarded September 1st each year to one current (undergraduate or graduate) or prospective engineering student. Engineers are becoming increasingly important in our heavily man-made world and that's why we created the PressureWashr Scholarship to invest in our engineering future.
Why an Engineering Scholarship?
Everyday we test the end result of many engineering-man-hours of design work. We appreciate quality engineering when we see it and know it takes a world-class education to train a great engineer. That training takes time, effort and money. By providing this scholarship, we can help a little with the latter.
What is pressurewashr.com?
We are ConsumerReports laser focused on pressure washers. We research, buy and test the top pressure washers to ensure their specifications are as advertised and to compare them on factors such as: ease of use, durability and reliability. This protects consumers and keeps the brands' (Karcher, Simpson, Generac, Sun Joe etc.) accountable.
What is Required? 
Answer this question with an essay:
How many years until technology makes humans 100% redundant in the design, engineering and manufacturing of powered products?
Write essay (between 500 and 1,000 words) to backup your thesis.
On the same page as your essay answer submission include your name, email, university / college / high school, current year of study, and intended or current engineering major.
Email essay to: scholarships [ at ] pressurewashr [ dot ] com before deadline.
When is the Deadline?
Application submission deadline for 2020: 1:00 pm (Pacific Time Zone) August 1, 2020.
$1,000 Scholarship Award for the Winner
One winner will be chosen and the winning essay published and announced on this page at 1:00 pm (Pacific Time Zone) on September 1, 2020.
Scholarship Rules and Requirements
Send essay as email attachment with your name as the file name. Please send as file type .doc, .pdf or .txt.
No specific essay format required.
One application per student only.
Submissions will not be accepted after August 1, 2020 (applications have closed for 2019 and will open for 2020 January 1, 2020).
Winner will be chosen by PressureWashr judges after reading all essays submitted before deadline.
One winner will be announced on September 1, 2020 and essay published on this webpage.
Only one winner will be announced. There will be no ranking of finalists.
Your Privacy & Scholarship Disclaimers
Any personal information required during application is for PressureWashr Scholarship purposes only. Your information will never be used for sending unsolicited email or other marketing purposes.
It is free to apply to win the PressureWashr Scholarship. The only requirement for application is listed above in the What is required? section.
The essay question changes annually.
This is an annual scholarship and will be awarded once per year to one student. The date of award and deadline to apply may change annually and/or periodically. The 2020 award and application deadline is listed above in the When is the deadline? section.
Decision of scholarship winner is final and made at the sole discretion of pressurewashr.com appointed judges.
Name of winning student, their university / college / high school and intended or current engineering major will be published along with their winning essay. Email will not be published.
Payment of award will be made by PayPal direct to winning student (no later than September 21, 2020) for use towards education.